The game is about to get a little harder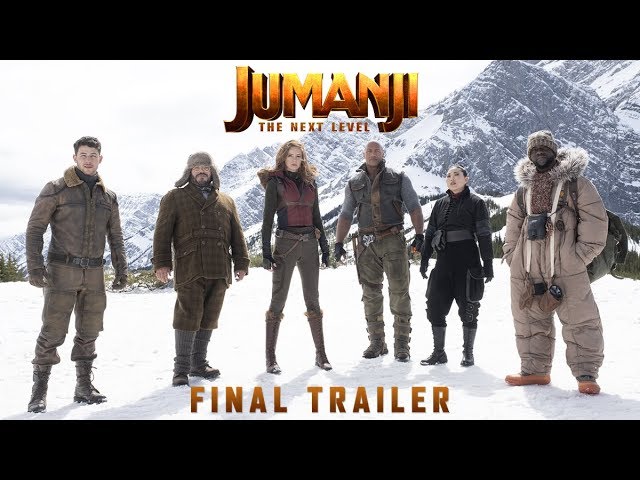 It only seems a short while ago that the first Jumanji film came out (it was in December 2017) and rather than wait for people to lose interest, they've gone right back to shoot a second called Jumanji: The Next Level. It's hardly surprising seeing as it grossed £962 million from an estimated production budget of up to £150 million. If this kills it again at the box office again – and there's no reason to think it won't – then we should expect a third film in the franchise in a couple of years. But in the meantime, watch the final trailer for Jumanji: The Next Level to find out what's to come.
In Jumanji: The Next Level, the gang is back but the game has changed. As they return to Jumanji to rescue one of their own, they discover that nothing is as they expect. The players will have to brave parts unknown and unexplored, from the arid deserts to the snowy mountains, in order to escape the world's most dangerous game.
Jake Kasdan returns to direct, with Dwayne Johnson, Karen Gillan, Kevin Hart and Jack Black returning and the supporting cast featuring Danny DeVito, Nick Jonas, Danny Glover and Awkwafina.
Jumanji: The Next Level opens in UK cinemas on December 11 and two days later in the US. Previews in the UK are available on December 7 and 8.