A first ever biopic about the political activist arrives later in the year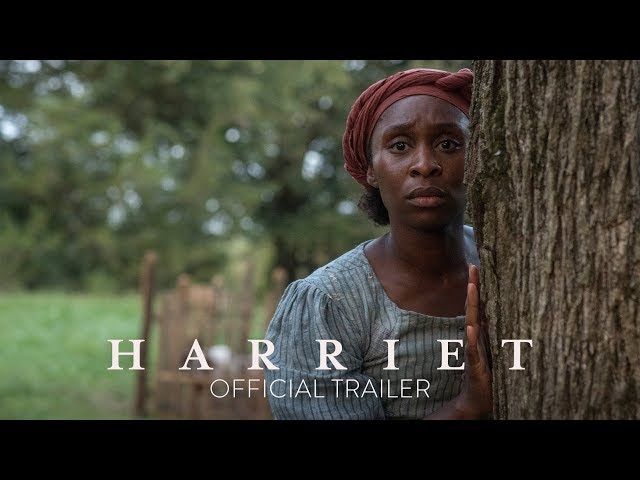 It seems ludicrous that the release of Harriet will mark the arrival of a first ever feature length film about abolitionist Harriet Tubman, but then again, given Hollywood's history, it's also easy to think of the reasons why. The casting of Cynthia Erivo has ruffled some feathers on social media because she is a British actress of Nigerian heritage and some feel disrespected that a non-American, non-descendant of slavery has been cast as such an important historical figure. Erivo – who made a name for herself last year in films like Bad Times at the El Royale and Widows – responded by saying she was not taking the role lightly. It's a conversation we should expect to raise its head again closer to the release of the film. Watch the first trailer for Harriet above to see more.
Based on the story of iconic freedom fighter Harriet Tubman, Harriet follows Tubman on her escape from slavery and subsequent missions to free dozens of slaves through the Underground Railroad in the face of growing pre-Civil War adversity.
Kasi Lemmons (Eve's Bayou) directs and co-wrote the script with Gregory Allen Howard, with the supporting cast featuring Leslie Odom Jr., Clarke Peters, Joe Alwyn, Jennifer Nettles and Janelle Monae.
Harriet will release in US cinemas on November 1 – no date has been set for the UK at the moment, but it might not be until early 2020.