Only 3 months to go until the release of the fourth instalment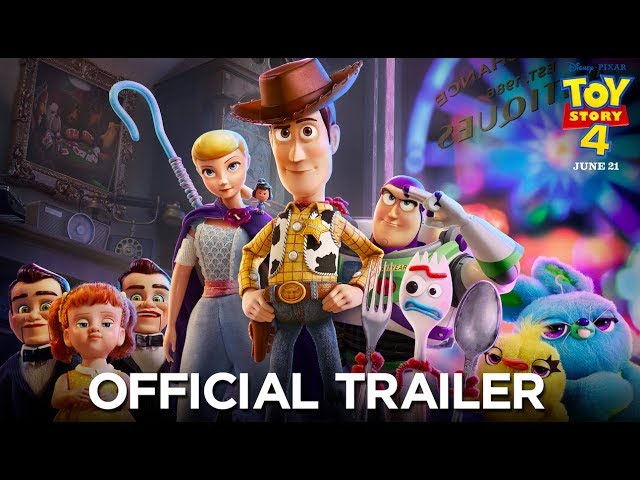 Since late last year we've had a number of teaser trailers for Toy Story 4, reintroducing familiar faces along with new ones like Forky the spork, Key and Peele's Ducky and Bunny and Bo Beep has got a new make over. So far PIxar have managed to retain the fun and magic across all three Toy Story releases, but the chances of them failing to live up to such high expectations increases with the the release of each film. Both Monsters University and Finding Dory were decent films but not a patch on the originals, but if Pixar can do it again with Woody, Buzz and co. then they deserve all the praise they can get. Check out the trailer for Toy Story 4 above.
Woody has always been confident about his place in the world, and that his priority is taking care of his owner, whether that is Andy or Bonnie. So when Bonnie's beloved new craft-project-turned-toy, Forky, declares himself as "trash" and not a toy, Woody takes it upon himself to show Forky why he should embrace being a toy. But when Bonnie takes the whole gang on her family's road trip excursion, Woody ends up on an unexpected detour that includes a reunion with his long-lost girlfriend Bo Peep. After years of being on her own, Bo's adventurous spirit and life on the road belie her delicate porcelain exterior. As Woody and Bo realise they are worlds apart when it comes to life as a toy, they soon come to find that it is the least of their worries.
Josh Cooley directs, with Tom Hanks, Tim Allen and Joan Cusack returning as the voices of Woody, Buzz and Jessie, comedian Tony Hale voicing Forky and Emily Hahn providing the voice of Bonnie. Annie Potts, Patricia Arquette, Kristen Schaal, Jodi Benson, Blake Clark and Estelle Harris all return to their roles.
Toy Story 4 arrives in UK cinemas on June 21st.