One last look at Rian Johnson's new film before its release next month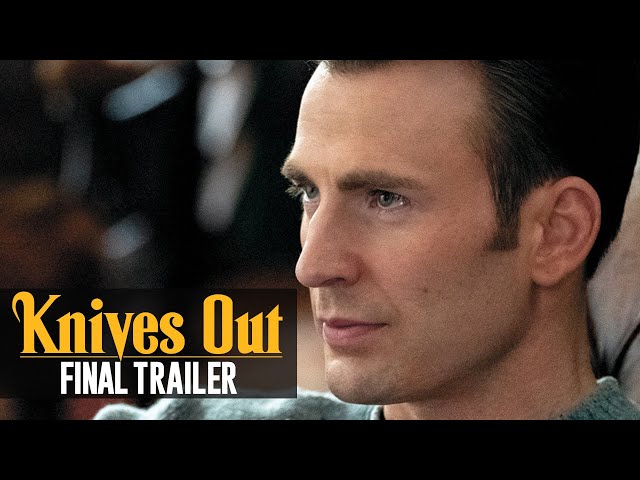 In our review of Knives Out at LFF earlier this month, writer Alistair Ryder called it "…a delightful take on an Agatha Christie-style murder mystery. Everything you could possibly want from the genre is present; a murderer's row of suspects, all convening in a posh country manor, with a detective reminiscent of Poirot on the case to figure out whodunnit." It's not really the kind of film you'd expect to get much love during award season and many of the frontrunners for the big awards have already been established, but it looks like good fun and return to the smaller scope films Johnson done so well before entering the Star Wars world. There's a final trailer for Knives Out that has just been released by Lionsgate and you can check it out above.
When renowned crime novelist Harlan Thrombey is found dead at his estate just after his 85th birthday, the inquisitive and debonair Detective Benoit Blanc is mysteriously enlisted to investigate. From Harlan's dysfunctional family to his devoted staff, Blanc sifts through a web of red herrings and self-serving lies to uncover the truth behind Harlan's untimely death.
Johnson also wrote the script, with the cast starring Daniel Craig, Chris Evans, Lakeith Stanfield, Michael Shannon, Ana de Armas, Jamie Lee Curtis, Don Johnson, Toni Collette and Christopher Plummer.
Knives Out hits US cinemas on November 27, followed by the UK on November 29.