Jack London's novel is adapted into an action-adventure film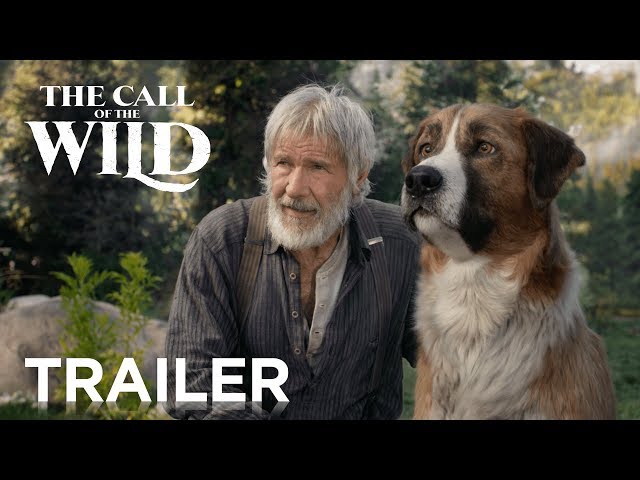 The Call of the Wild is adapted from Jack London's 1903 novel of the same name, the writer responsible for White Fang and Martin Eden – which was recently made into a challenging Italian drama. A film about a man who "doesn't want to be around anyone" played by Harrison Ford becoming best friends with a dog called Buck, seems like the most natural piece of casting you could ever think of. It looks like a bit of a throwback to the old school family films Disney used to make, except this time Buck (and seemingly all the animals) are CGI, probably allowing for more control over the action sequences. To get a first look, watch the The Call of the Wild trailer above.
The Call of the Wild vividly brings to the screen the story of Buck, a big-hearted dog whose blissful domestic life is turned upside down when he is suddenly uprooted from his California home and transplanted to the exotic wilds of the Alaskan Yukon during the Gold Rush of the 1890s. As the newest rookie on a mail delivery dog sled team–and later its leader–Buck experiences the adventure of a lifetime, ultimately finding his true place in the world and becoming his own master.
Chris Sanders (Lilo & Stitch, How to Train Your Dragon, The Croods) directs a cast starring Harrison Ford, Dan Stevens, Karen Gillan, Omar Sy, and Bradley Whitford.
The Call of the Wild can be heard (and seen) in US cinemas on February 21, 2020 and in UK cinemas on April 3, 2020.