The Amazing Grace album performed and recorded live in 1972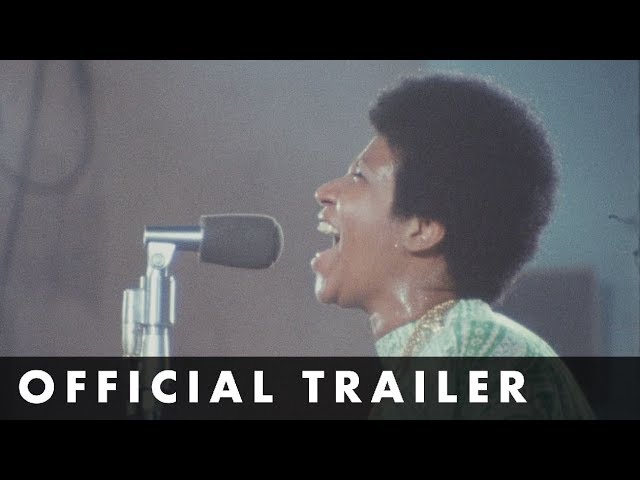 The passing of Aretha Franklin last year was a stark reminder of how few music legends of yesteryear are still with us. The legacy she left behind is immense and a new documentary called Amazing Grace shows the singer in her absolute prime. There has been some contention around the release of the film, as Franklin had prevented it from being released while still alive. It was recorded over two nights in 1972 and the audio was used for her "Amazing Grace" album, which was her biggest seller, and one that many consider to be her best (although "Hey Now Hey (The Other Side of the Sky)" is even better). It's directed by Sydney Pollack shortly after The Swimmer and They Shoot Horses, Don't They?, and was just before he became the Sydney Pollack we know today. Take a look at the trailer for Amazing Grace above to see what's in store. It's almost impossible that you won't be hooked just by the very first note Aretha hits.
In 1972, Aretha Franklin, the undisputed Queen of Soul, brought producer Jerry Wexler, her backup singers, and the legendary Atlantic Records rhythm section to The New Temple Missionary Baptist Church in the Los Angeles neighborhood of Watts to record an album of gospel music before an enthusiastic live audience. The result, "Amazing Grace", went on to become the top-selling gospel record of all time, the biggest album of Aretha Franklin's career, and one of her most beloved works.

But even as the album gained fans around the world, few realized that those inspirational sessions had not only been recorded, they had been filmed by a camera crew led by Oscar winning filmmaker Sydney Pollack. Pollack and his team spent two nights capturing Franklin at the height of her powers, as she thrilled a shouting and dancing audience that included Franklin's father, Reverend C.L. Franklin, gospel legends Clara Ward and Mother Ward of the Ward Family Singers, Mick Jagger and Charlie Watts, and the members of The New Temple Missionary Baptist Church. But due to technical problems, and conflicts over rights, their film has never been seen. Until now.
Amazing Grace arrives in UK cinemas on May 10th.