Hanks stars as the legendary US TV kids show presenter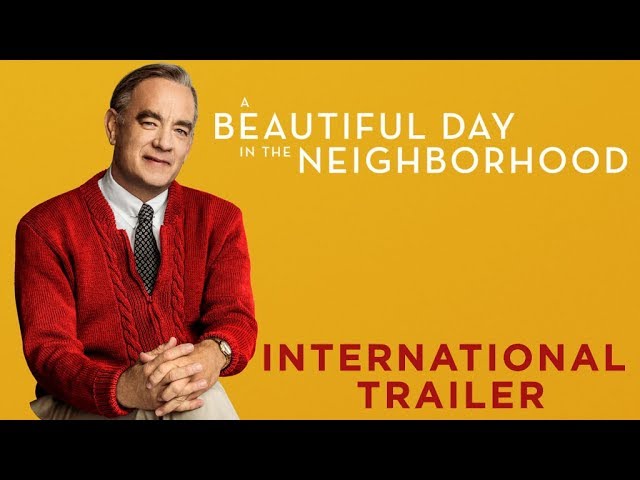 Many of us in the UK growing up were never really aware of Mister Rogers and his long-running TV show Mister Rogers' Neighborhood. That may have changed a little bit with the release of a documentary from last year, Won't You Be My Neighbor? that looked back on Fred Rogers' highly respected career. Tom Hanks seems like the perfect choice to play the affable, friendly kids show presenter and A Beautiful Day in the Neighbourhood is getting an early winter release in the US, aimed squarely at the upcoming awards season. It's the sort of film you'd expect to be in the running and if Tom Hanks is in good form, a Best Actor nomination or two should also be on the cards. Watch the new trailer for A Beautiful Day in the Neighbourhood above.
A timely story of kindness triumphing over cynicism, based on the true story of a real-life friendship between Fred Rogers and journalist Tom Junod. After a jaded magazine writer is assigned a profile of Fred Rogers, he overcomes his scepticism, learning about empathy, kindness, and decency from America's most beloved neighbour.
Marielle Heller (Can You Ever Forgive Me?) directs, with the supporting cast featuring Matthew Rhys, Susan Kelechi Watson and Chris Cooper.
A Beautiful Day in the Neighbourhood opens in US cinemas on November 22 and in the UK on January 31, 2020.