The director's new film will premiere at TIFF later this week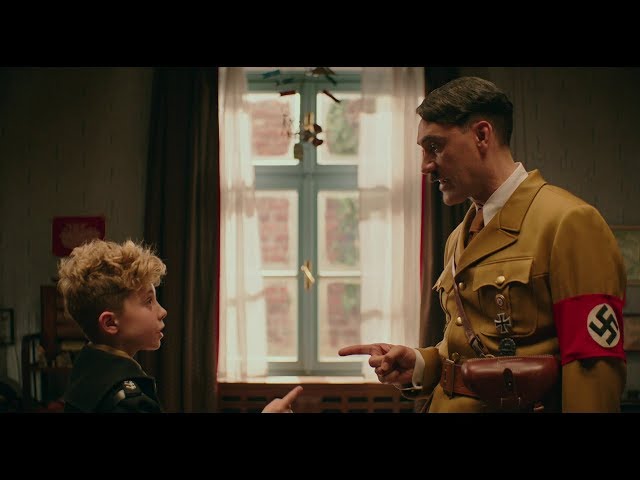 The first teaser for Jojo Rabbit only appeared 5/6 weeks ago and ahead of its premiere at TIFF later this week, Fox Searchlight have just released a full trailer for the film. Judging by what we've seen so far it doesn't seem to have the charm or wit of Taika Waititi's previous efforts, but then again these are only small snippets. However, it is great to see Thomasin McKenzie make an appearance, after her astonishing performance in last year's excellent Leave No Trace. Hit play above to get a look at the trailer for Jojo Rabbit.
A World War II satire that follows a lonely German boy whose world view is turned upside down when he discovers his single mother is hiding a young Jewish girl in their attic. Aided only by his idiotic imaginary friend, Adolf Hitler, Jojo must confront his blind nationalism.
Waititi also wrote the script and stars as Adolf Hitler, with the cast starring Roman Griffin Davis, Thomasin McKenzie, Rebel Wilson, Stephen Merchant, Alfie Allen, Sam Rockwell and Scarlett Johansson.
Jojo Rabbit is released October 18 in the US and January 1, 2020 in the UK.