A new teaser for the 2-hour film dropped during the Emmy's last night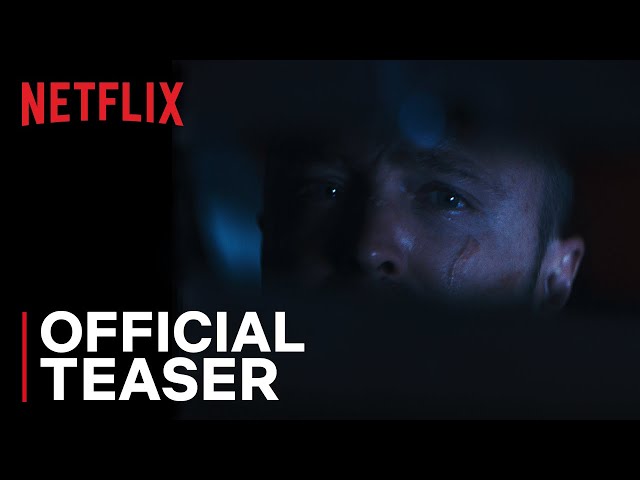 A day before the release of the first trailer for El Camino: A Breaking Bad Movie, Bob Odenkirk – who played Saul Goodman in the show and has continued to flesh out the character further in Better Call Saul – said the entire film had been shot in secret without anyone's knowledge. The next day, Netflix dropped the first teaser that didn't reveal much at all, but nonetheless, it got people talking.
Then, a couple of weeks ago, Aaron Paul potentially teased what some believed to be the return of Walter White with a post on Instagram that simply said "Hello old friend". While we know the film will pick up on Jesse after his escape from imprisonment in the Nazi compound, we have no idea whether Walter will turn up too. Whether he is only seen in flashbacks, or was captured, imprisoned and escaped (he was never confirmed as dead) we don't know, but the reuniting of the duo is what everyone really wants to see.
A day after Paul's post, singer Chloe X Halle released a cover of The Platters ' Enchanted' with a video recapping part of Jesse's journey through the show. The song was originally heard in episode 11, season 2 (remember when they used to make more than 10 episodes per season?) when Jesse first used heroin with his now deceased girlfriend Jane (Krysten Ritter). Paul previously said fans should revisit episode 7 of season 3 to get a better understanding of what's to come in the upcoming film. One scene in particular shows Jesse telling Walt that his life had become little more than a disaster since meeting him, with everything he valued now destroyed:
"Ever since I met you, everything I've ever cared about is gone. Ruined. Turned to shit. Dead. Ever since I hooked up with the great Heisenberg. I have never been more alone. I have nothing. No one."
Clearly, Jane's death is going to be central to Jesse's story in the film and will be the driving force behind whatever happens during this final chapter. We can only hope it also includes Walter White in some form and a final resolution to Jessie's story, because while we can assume his partner in crime met his maker, what happened when Jesse broke through those gates remains to be seen.
In a lengthy interview with Aaron Paul and Breaking Bad showrunner Vince Gilligan in The Hollywood Reporter last week, it was revealed that more than ten characters will be returning for the two-hour film. We know one of them will be Jesse's friend Skinny Pete (Charles Baker), while Gilligan also confirmed that their long-term partner in crime, Badger (Matt L Jones), will also be appearing. We've no way of knowing who the rest will be at this stage as Gilligan is keeping his cards close to his chest.
El Camino: A Breaking Bad Movie reunites fans with Jesse Pinkman. In the wake of his dramatic escape from captivity, Jesse must come to terms with his past in order to forge some kind of future.
Vince Gilligan and Peter Gould have written the script, with hopefully many of the usual faces returning, including Aaron Paul, Bryan Cranston, Anna Gunn, Jonathan Banks, Bob Odenkirk, Giancarlo Esposito and more.
You can watch Breaking Bad on Netflix from October 11.