Richard Lowenstein's film looks back on the life and legacy left by the INXS frontman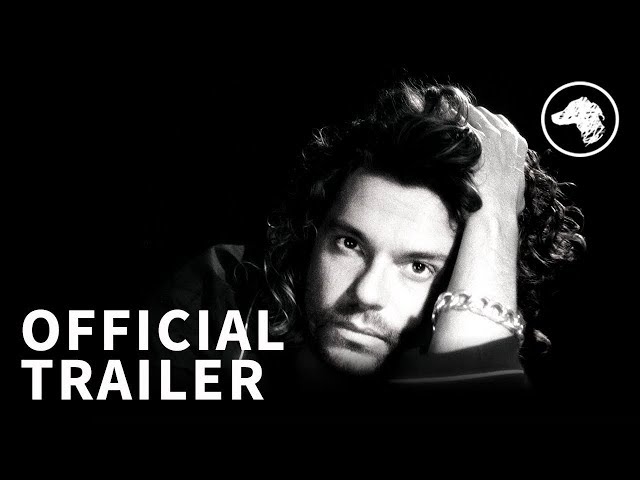 It has taken around ten years for director Richard Lowenstein's Mystify: Michael Hutchence to come together. Lowenstein was a close friend and collaborator of Hutchence and uses the Asif Kapadia style of documentary filmmaking by relying on archived footage (much of which was shot of Hutchence himeself) to tell the life story of the INXS singer, rather than talking heads and traditional means. Hutchence took his own life in 1997 and Lowenstein suggests it was an assault by a taxi driver in 1992 that ultimately led to his suicide. He suffered brain damage as a result and lost his sense of smell and taste, and perhaps his sense of his self along with it. Hutchence was also one of rock music's last real stars and the film is a call back to a moment when the genre still dominated the musical landscape. The film will play at his year's London Film Festival and you can watch the trailer for Mystify: Michael Hutchence above.
A powerfully intimate and insightful portrait of the internationally renowned INXS frontman, Michael Hutchence. Deftly woven from an extraordinary archive of rich imagery, Michael's private home movies and those of his lovers, friends, and family, the film delves beneath the public persona of the charismatic 'Rock God' and transports us through the looking glass to reveal a multifaceted, intensely sensitive and complex man. For an all too brief time, we revel in Michael's Dionysian beauty and sensuality on stage and off. We listen to the range of his extraordinary voice and witness the charmed way he travels through life as he is propelled to world acclaim. But Michael struggled with the idea of success, the creative limits of pop stardom and how to express his integrity; a longing that shaped his life and music and gave birth to a desire to go far beyond the constraints of pop. A violent event strikes Michael and changes his life forever, fracturing his sense of self and robbing him of his connection to life. Made vulnerable, he is unable to navigate the complex challenges he faces moving forward and he has little defence against the onslaught of tabloid press that descends upon his world. Amidst the encroaching darkness, Michael's new-born daughter, Tiger, becomes his one bright light.
Mystify: Michael Hutchence will have nationwide previews + Q&As from October 16, before a wider release on October 18.