The duo team up in a new comedy from Paramount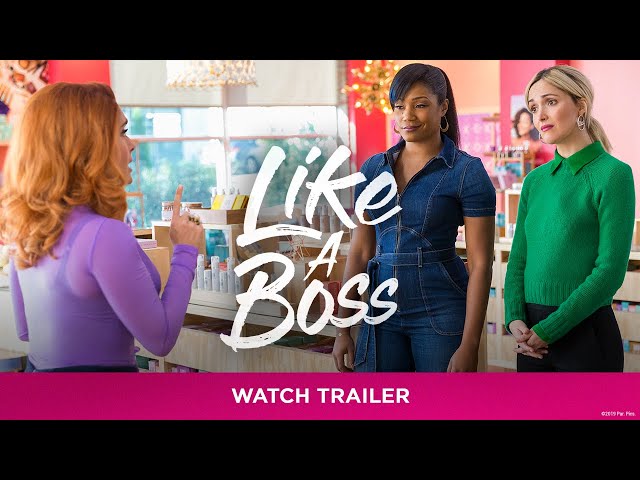 Sometimes you just wish actors could find the right scripts and direction to make the most of their talents. Comedies such as Like a Boss seem to be just another lame duck vehicle for Tiffany Haddish who has lost her way since Girls Trip. Rose Byrne is another extremely talented performer who appears to be forever trapped in light-comedy hell and it would be great to see her involved in something with a bit more substance. Salma Hayek also stars in this one, making it three talented women who could do such better than these forgettable Netflix-style comedies. Watch the trailer for Like a Boss above to make up your own mind.
Best friends Mia and Mel are living their best lives running their own cosmetics company they've built from the ground up. Unfortunately, they're in over their heads financially, and the prospect of a big buyout offer from a notorious titan of the cosmetics industry Claire Luna proves too tempting to pass up, putting Mel and Mia's lifelong friendship in jeopardy. The beauty business is about to get ugly.
Miguel Arteta (Beatriz at Dinner) is directing, with the cast starring Rose Byrne, Salma Hayek and Tiffany Haddish, and Billy Porter, Jennifer Coolidge, Ari Graynor, Natasha Rothwell, Jessica St. Clair and Karan Soni all in support.
Like a Boss opens in the US on January 10, 2020, before opening in the UK on February 7, 2020.