Watch the trailer for this dark and off-beat comedy-horror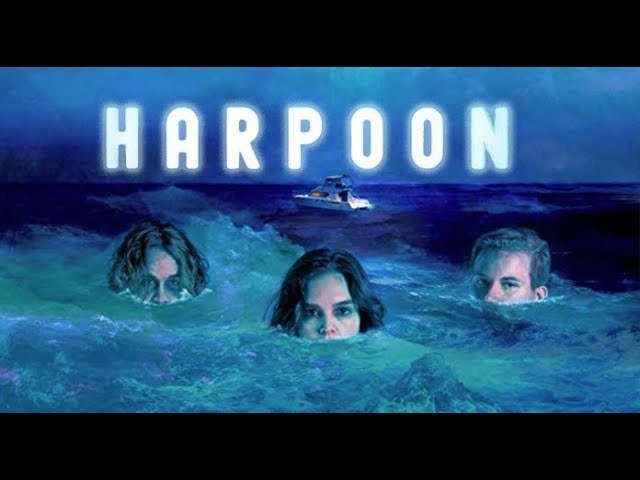 We can exclusively reveal that the hit new horror film, Harpoon, will make its debut on The Arrow Video Channel from October 18.
Director Rob Grant's comedy-horror picked up fantastic reviews at FrightFest in August, with the film starring Munro Chambers, Emily Tyra, Christopher Gray and narration by Brett Gelman.
With his perfect family and perfect upbringing, Richard appears to have it all. So when he thinks that his long-term girlfriend, Sasha, and best friend, Jonah, are having an affair, it sends him into a fit of rage that leaves Jonah a bloody mess. Once Jonah and Sasha convince Richard the allegations are false, Richard tries to buy back their trust by taking them out for a day-trip on his family's yacht. Tension boils over once out at sea, and to make matters worse, the yacht's engine fails. Stranded without food and supplies, the trio must set aside their differences in order to survive.
The Arrow Video Channel is now available to UK customers of Apple TV channels in the Apple TV app on iPhone, iPad, Apple TV and select Samsung smart TVs, in addition to Amazon Prime Video subscribers.
The Arrow Video Channel service gives cult film fans the opportunity to watch a varied and curated selection of films that the brand has been famous for with many film fans all over the world. From horror to sci-fi, thrillers to westerns, the channel will launch with classic cult films such as the Jake Gyllenhaal starring Donnie Darko, Heathers starring Winona Ryder, the horror classic Hellraiser, and the Japanese horror masterpiece Ringu. In addition to these Cult Classic films, it will continue to premiere exclusive brand-new films on the service including German period horror Hagazussa in November and in December the Rory Culkin and Emory Cohen starrer Lords of Chaos.
The Arrow Video Channel will also host a growing collection of documentaries, interviews and never-before-seen content from the Arrow Video archives, as well as newly produced material. These documentaries will breathe new life, giving film fans an immersive look into the creation of many cult film classics such as Donnie Darko and Hellraiser. The service will be updated regularly with new content, new curation focus and never-before-seen content, all hand-picked by the Arrow Video team.
A wider home entertainment release, including Blu-ray, is planned for Harpoon in early 2020.
Harpoon will be available exclusively on the Arrow Video Channel on Amazon Prime Video and Apple TV from October 18.