Despite being garlanded with awards at last year's Cannes – including the Camera d'Or for best first feature – Lukas Dhont's Girl was soon engulfed in controversy. The story of a 15-year-old transgender ballerina – named Lara and played by male actor Victor Polster – came under fire from trans activists and critics, several of whom published damning rebukes. Writing in The Hollywood Reporter, Oliver Whitney even called it "the most dangerous movie about a trans character in years".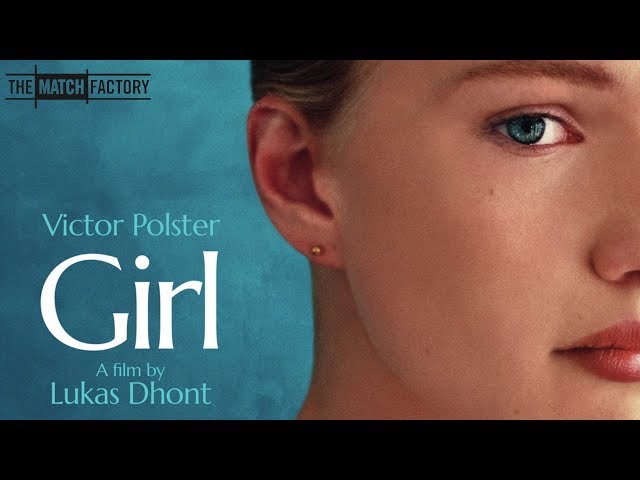 The situation became more complex, though, when Nora Monsecour, the trans dancer who had inspired Girl, stepped into the fray with a passionate defence of Dhont's intentions ("Lara's story is my story"). Writing about the film is, therefore, something of a minefield because, whilst Girl is frequently powerful and poignant, you can certainly understand what upset its detractors in the first place. Those that focussed their ire on the cis-gendered Belgian director's treatment of his protagonist's body dysmorphia, something he explores via a good deal of nudity and a shocking finale, most certainly have a point.
Lara has two goals in life – becoming a ballerina and undergoing the gender-confirmation surgery she needs to fully transition. Most of the people around her – including dad, Mathias (Arieh Worthalter) – are supportive but prejudice and ignorance are never far away. Inappropriate comments from her strict ballet teacher ("You can't just lop bits off your feet") are followed by humiliation at a sleepover, but Girl isn't an angry film. At its best, it's a low-key, level-headed – almost forensic – examination of exactly what it means to grow up transgender. There are times, though, when it swaps that level-headedness for melodrama and something approaching prurience.
Ballet and preparing for gender-confirmation surgery might seem odd bedfellows but Dhont cleverly compares the sheer physical and emotional toll taken upon her by both. We discover Lara came late to dance but still managed to make it into a top-class academy. However, getting good enough to stay there is murder on her body (cue several shots of Lara's bloodied, bruise-blackened feet) and the possibility she may have to choose between pursuing the surgery or her ambition to make it as a ballerina is never far away.
Dhont – who co-wrote the screenplay – is keen to impress upon us just how tough Lara's journeys are. There's a tendency amongst reactionaries and bigots to trivialise transgenderism, turning it in to some kind of frivolous fad to be tried on for size like a hat or coat. They would be quickly disabused of such notions as one of Lara's doctors outlines potential hazards of the surgery in the bluntest detail imaginable (the phrases "rectovaginal fistula" and "emptying out the penis" could have come straight out of a horror movie). Likewise, seeing Lara hide her genitals by taping them up, leaving her skin red raw, manages to be both eye-watering and eye-opening at the same time.
Where Dhont runs into trouble is in his decision to focus primarily on the fact his protagonist – increasingly depressed at not being able to transition as quickly as she'd like – is pretty much at war with her own body. The film becomes very reductive – Lara versus her penis, her frustration leading to an explosive final act. And whilst Monsecour has attempted to give the divisive ending a more positive spin by arguing it's supposed to be a metaphor for the character's darkest thoughts, the fact the rest of the film doesn't really deal in such storytelling techniques makes it difficult not to take at face value. (Although, in Dhont's defence, complaining when a drama serves up a dramatic finale does seem a bit rich).
Dhont's empathy for Lara is palpable and he's very good when contrasting the grace of her dancing with the awkwardness she feels in any given social situation – always at the periphery, even with friends or family. Her crush on a male neighbour is also handled with empathy and care, as are her relationships with dad, Mathias, and younger brother, Milo. Towards the end, there's a great shot when we see Lara's face reflected and distorted in a hospital mirror, so it looks like there are two of her… the duality she feels laid bare in one perfect, heart-breaking image.
For all that, Girl contains an awful lot of unnecessary nudity (something that really hit home to me on a second viewing). I'm not entirely sure what purpose exposing so much of Lara's flesh is meant to serve and, while it doesn't always feel intrusive or icky, sometimes it really does. The sleepover scene in which Lara is bullied into showing a gaggle of teenage girls her genitalia is particularly odd – we've already seen something of the prejudice she faces, so why do we need more of it? If the sequence is meant to be a criticism of the way the cis gendered view trans bodies, it's one that backfires.
There are many compelling, moving moments here and, despite not being trans himself, Polster's performance is fearless and authentic. But what Girl shows more than anything else is that stories about trans people's lives should, wherever possible, be told by the transgendered themselves – those who every day live, feel and breathe the issues this film seeks to raise.