Fossil Review
The Film
After a career making music documentaries (We Dreamed America, 2008), Alex Walker delves into the world of feature films, and his first is a gripping, and at times unsettling, psychological indie flick. Paul (John Sackville) and Camilla's (Edith Bukovics) marriage is on the rocks, and so the English couple take a trip to the beautiful south of France where in an idyllic Mediterranean villa their relationship, and along with it their lives, will unravel.

After a particularly heated disagreement which ends in some harsh words, the troubled couple encounter American Richard (Grant Masters) and his French girlfriend Julie (Carla Juri) frolicking in their pool. Much to her husband's dismay, Camilla decides to invite them to stay and get to know each other. Their youthful grace, exuberance and obvious comfort in each other's presence belongs a million miles from that of their English hosts. Tensions rise to the surface as Paul and Camilla's insecurities, resentments and frustrations with each other and their failing relationship are exposed and drawn out by Richard and Julie's starkly contrasting union.

The feature length debut of Brickwall Film, Fossil was shot in just three weeks and the cast and crew do a great job of creating a professional film that looks and sounds above and beyond it's meager budget, a portion of which was crowdfunded on indiegogo.

The setting is magnificently elegant and peaceful; the perfectly still French villa and nearby village juxtaposed against the ever deteriorating relationship is effective at exposing deep troubles as they bubble to the surface. There are some exquisite shots of the beautiful French landscapes, offering moments of respite from the bitterness and tension that characterises much of the dialogue. Regular close-ups convey the claustrophobia of a couple clearly in need of some space.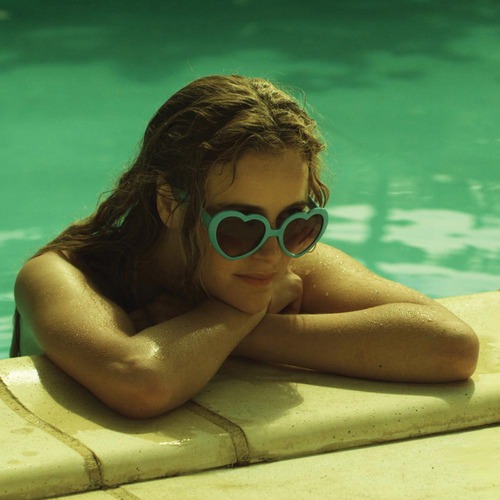 The acting is great, as is the script. Occasionally, one or two interactions between Paul and Richard feel uncharacteristically forced, but when this does happen it still effectively adds to the ever-growing distance between the two leads, thus serving its purpose. The fantastic score of Patrick Burniston, which is subtle and original while ominous and foreboding in just the right places, adds to the tension throughout.

Many people who have been in a relationship that's lost its spark will no doubt be able to relate to Paul and Camilla's situation. Perhaps Fossil's greatest achievement lies in its ability to make us desperately reflect, shake our heads, and pray that we never end up like this, or indeed that we never acted quite so unreasonably. It depicts the sort of passive aggressive and regrettable behaviour that we are all guilty of from time to time, only amped up to a level of such extremity that it can be almost difficult to watch. It's a warning, of sorts, about the lengths we will go for love and the twisted irony present when our actions arise from a place of fear, insecurity and selfishness.

While the ending is somewhat predictable in nature – developing throughout is an uncomfortable feeling the film's conclusion will be a violent one - its actual realisation is anything but. As such it's a shocking, original finale that leaves the viewer disturbed as well as satisfied. This is a quality piece of independent cinema and is yet more evidence, if you needed it, that crafting genuinely absorbing and emotive cinematic experiences has little to do with big budgets or big names.

The Disc

The film is presented in a 2.35: 1 aspect ratio, with the option for 5.1 surround sound. It's pretty faultless, with crisp audio and gorgeous sun-kissed visuals. Despite its tiny budget, Fossil sounds and looks amazing throughout, with Patrick Burniston's unique, innovative score adding to the overall experience. There is very little in terms of bonus features, which perhaps isn't entirely unexpected given the nature of the release. Besides a few deleted scenes, which are definitely worth checking out (though they're nothing spectacular), there is a theatrical trailer.
Latest Articles