The trailer for the popular musical unexpectedly arrives a day early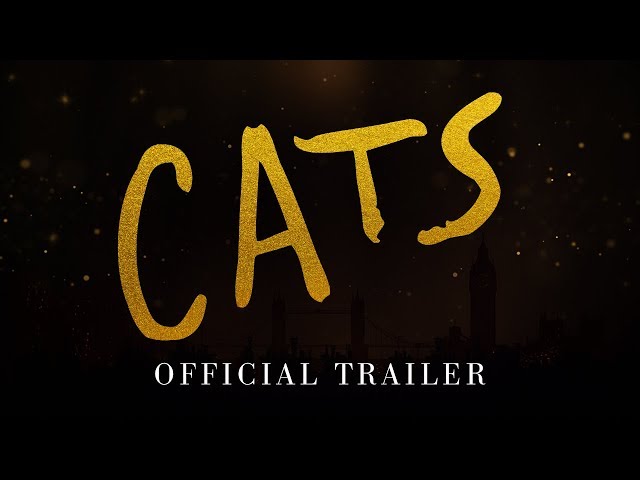 Andrew Lloyd Webber's Cats first appeared on a London stage back in 1981, finishing its original run 21 years later in 2002, and is still the fourth-longest-running Broadway show and the sixth-longest-running West End show. It seems surprising it has taken this long to put together a feature film adaptation, with the only previous effort in 1998 going straight to video. Given the history of the musical and the cast involved this has got sure fire hit written all over and you'd expect a few Oscar nominations for costumer design, make-up and music (most likely for Memory) to be awarded a few months later too. The first trailer for Cats has just arrived, so check it out above.
One of the longest-running shows in West End and Broadway history, the stage musical "Cats" received its world premiere at the New London Theatre in 1981, where it played for 21 years and earned the Olivier and Evening Standard Awards for Best Musical. In 1983, the Broadway production became the recipient of seven Tony Awards, including Best Musical, and ran for an extraordinary 18 years. Since opening in London in 1981, "Cats" has continuously appeared on stage around the globe, to date having played to 81 million people in more than fifty countries and in nineteen languages. It is regarded as one of the most successful musicals of all time.
Tom Hooper (The Danish Girl, The King's Speech) is directing, with the cast starring Idris Elba, Rebel Wilson, Judi Dench, Ian McKellen, James Corden, Taylor Swift, Ray Winstone, Jennifer Hudson and Jason Derulo.
Cats opens in UK and US cinemas on December 20.