The French director's Berlinale-winning drama gets a UK release after playing at LFF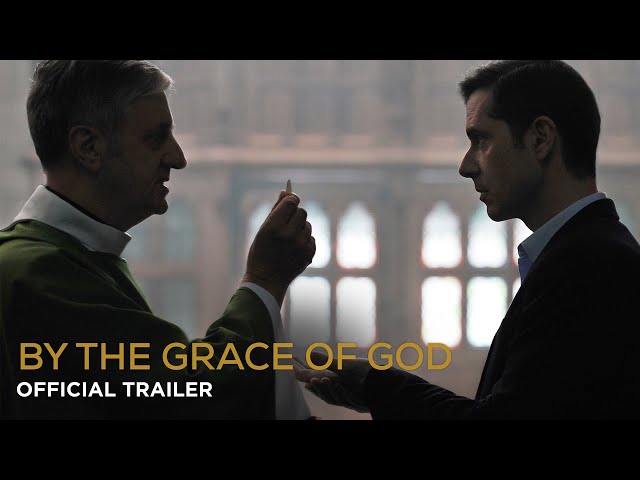 François Ozon has never been a director to rest on his laurels. From the meta-comedy of In The House, to the trashy thrills of The Double Lover, he constantly moves from one genre to another and has been putting out full-length features pretty much every year since 1997's See the Sea. By The Grace of God (Grâce à Dieu) is his latest, a film that has been compared to Spotlight due to its investigation of institutional abuse within the French Catholic Church. It picked up the Silver Bear at Berlinale earlier in the year and will also play at the London Film Festival. You can watch the trailer for By The Grace of God above to see more.
Alexandre lives in Lyon with his wife and children. One day he learns that the priest who abused him when he was in the scouts is still working with children. He decides to take action and is soon joined by two other victims of the priest, François and Emmanuel. They band together to lift the burden of silence′′ surrounding their ordeal, but the repercussions and consequences will leave no one unscathed.
Ozon also wrote the script, with the cast led by Melvil Poupaud, Denis Ménochet and Arlaud Swann.
By The Grace of God plays at the London Film Festival before getting a limited release on October 25.