The director's first film in 5 years premières at Venice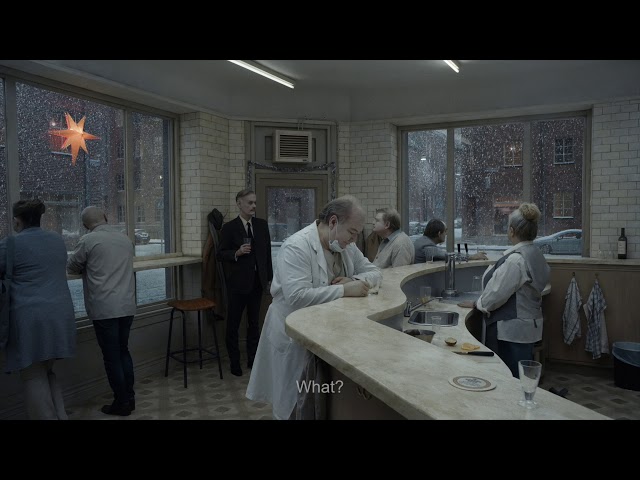 As the internet debates the merits of Todd Philip's Joker and the terrible danger to society it possess, other business goes on at Venice. One of the less glamorous – but no less intriguing – films to take a bow this week is Swedish director Roy Andersson's About Endlessness (Om det oändliga). If you've seen any of his previous releases, like A Pigeon Sat on a Branch Reflecting on Existence or You, The Living, you'll know what to expect. For others its an introduction to his usual cold, deadpan-funny style. Andersson has never been one to hurry his films, with this being his fourth film in 20 years, and there being a huge gap between his third film, Giliap in 1975, and his next release in 2000. At 76-years-old it's hard to know if there will be any more after this one, so the enjoy Andersson's unique voice in the trailer for About Endlessness.
The film is a reflection on human life in all its beauty and cruelty, its splendor and banality. We wander, dreamlike, gently guided by our Scheherazade-esque narrator. Inconsequential moments take on the same significance as historical events: a couple floats over a war-torn Cologne; on the way to a birthday party, a father stops to tie his daughter's shoelaces in the pouring rain; teenage girls dance outside a cafe; a defeated army marches to a prisoner-of-war camp. Simultaneously an ode and a lament, ABOUT ENDLESSNESS presents a kaleidoscope of all that is eternally human, an infinite story of the vulnerability of existence.
About Endlessness will play in theatres and on demand from September 18.