Brie Larson is set for a very busy year in the world of blockbuster action movies, with a Marvel Cinematic Universe return on the way on The Marvels release date and her Fast and Furious movie debut on the Fast and Furious 10 release date.
The Oscar-winning actor is playing a mysterious Fast and Furious character in the new movie, known as Tess and having some sort of connection to the always enigmatic Mr Nobody.
In a recent profile of Larson for Harper's Bazaar, Vin Diesel revealed that it was his own little girl who provided some of the inspiration for the new addition to the Fast and Furious cast.
Diesel told the publication that eight-year-old Pauline met Larson while wearing a jacket with "good vibes only" printed on the back. This sartorial choice seemed to strike a chord with Larson, who promptly made that a part of her Fast and Furious character.
He said: "Brie went to the wardrobe department and had them re-create the jacket. She wore it throughout the movie."
A secretive and mysterious new ally for Toretto and his family, with the dress sense of a cool eight-year-old? We're sold already.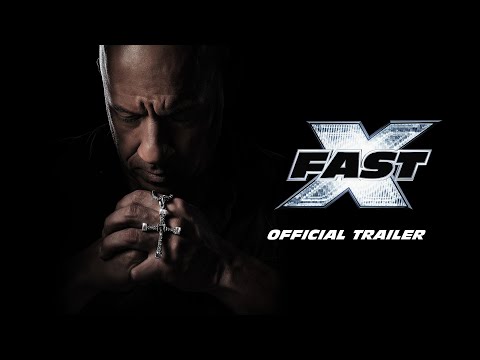 Larson is not the only new addition in Fast and Furious 10, with Jason Momoa also joining the thriller movie franchise as a movie villain connected to the drug lord baddy of Fast Five. You better believe this series built around muscle cars going very fast now has deep lore.
For more of the most exciting 2023 movies heading your way, check out our guides to the Oppenheimer release date, the Guardians of the Galaxy Vol 3 release date, and The Meg 2 release date.