Following a dire couple of years at the box office for… obvious reasons… it's unsurprising that fans saw Top Gun Maverick as the holy grail of the thriller movies, and Tom Cruise as the messiah himself.
And it's not exactly an unfounded thought. With box office takings reaching just under $1.5 billion, making it one of the highest-grossing movies of last year, and critical acclaim that reignited people's love for the cinema, it's fair to say that he and the action movie might have had something to do with preserving the industry just that little bit more.
But another Hollywood legend has come forward to point out that Cruise isn't the only working actor who has brought significant contributions to the art. Jamie Lee Curtis, daughter of silver-screen legends and part of this year's Oscar nominations, wanted to throw her financial hat into the ring.
In an appearance on The Late Late Show with James Corden, Jamie Lee Curtis took no time at all to remind audiences of the wild success of her science fiction movie Everything Everywhere All at Once.
"Which, as you know, was not just the best movie of 2022, but the best movie of a generation. Of course, with the best performances," she aptly describes. "And I'm sure you're probably thinking I'm here to promote the fact that I won a SAG Award this weekend and that I was nominated for an Oscar after being in the business since I was 19 — I'm now 64, do the f***ing math — but I'm not here to promote that."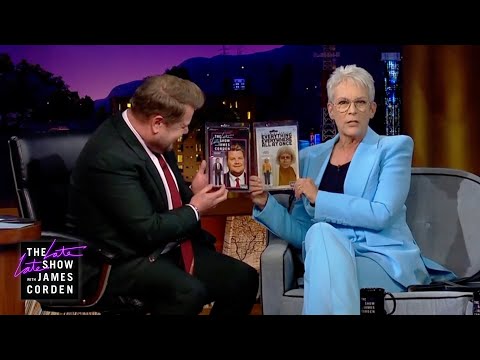 As she held court over the talk show audience, Lee Curtis continued to build up to her big reveal, but not before dropping a major truth bomb that put the praise for Cruise into perspective.
"I'm not here to talk about the fact that my movies have made $2.5 billion in box office and that Tom Cruise isn't the only one who saved show business," she added, the final cherry on the cake of her illustrious career before diverting to praising Corden and presenting him with a farewell gift following the recent announcement that he would be leaving the show.
Of course, we love Tom Cruise and Jamie Lee Curtis equally. Compared to most, they are cinematic juggernauts with plenty of box office hits and pop culture piercing characters to back their hype up. And with both entering the Oscars race this year for their respective pictures, we'd say they've earned their stripes.
If you want to revisit the thrilling adventure movie, you're in luck, because Top Gun 2 is now streaming! And don't forget to have a look at our Oscars predictions, as well as all the new movies in 2023 that you need to go see.