It's a good time to be an Everything Everywhere All At Once fan. Even better to be one of the folks who made it, as is the case for co-director Daniel Kwan.
Best Actress for Michelle Yeoh, Best Supporting Actor for Ke Huy Quan, and Best Picture for the multiverse flick overall — sure, one could say it's been a success. Being one of many Oscar winners isn't easy on the nervous system, though, as co-director Daniel Kwan can attest.
The exhausted director (via Indiewire) reportedly retreated to a quiet room to grab some snacks and a break after the ceremony, saying "I haven't slept in two days."
After a highly strung build-up to the wins and what we're sure was a nerve-wracking ceremony, Kwan joked, "I'm so excited to never have to think about this movie again."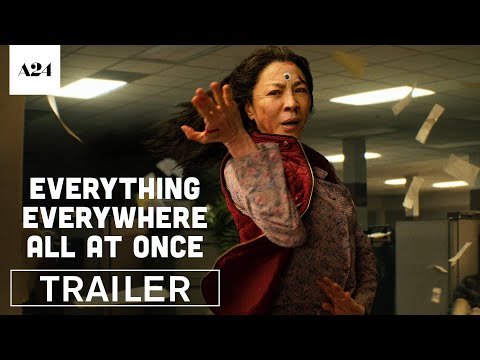 It was all worth it in the end, and taking home a few golden statues from the Oscars isn't a bad way to wrap up the experience.
Find out how to watch Everything Everywhere All At Once, or how to watch The Whale, which Brendan Fraser won Best Actor for. Alternatively, look at our list of new movies to see what could be nominated next year.