Emily Blunt, star of the new movie Oppenheimer, has shared her lingering intense feelings about the 2015 thriller movie Sicario from writer Taylor Sheridan and director Denis Villeneuve. With Oppenheimer standing as one of the big hits of the year, Emily Blunt is having quite the year.
The British actor, who has starred in the likes of The Devil Wears Prada, A Quiet Place, and The Edge of Tomorrow, is an early contender for awards' attention for her role in the new movie from Christopher Nolan. But even with Oppenheimer under her belt, Blunt still looks at Sicario – in which she stars as an FBI agent on a mission to bring down a powerful cartel leader on the US/Mexican border – as one of her best movies.
"I think when I saw it, and was so gripped by the throat by it, I didn't realize how much you would feel like [her character Kate Macer] as an audience member. I didn't realize she would bring you into it in the way that she does, and she is as in the dark as the audience are," said Blunt in an interview with the Happy Sad Confused podcast (recorded prior to the start of the SAG-AFTRA strike).
She continued, "It is an incoherent world where someone is in way over their head, and the panic that instills in audiences watching it was so cool, and how taut and muscular the whole thing felt when watching it. And how stunning it looked because of Roger Deakins, it was just beautiful to look at, just groundbreakingly so. So, I do see why that one resonates with people."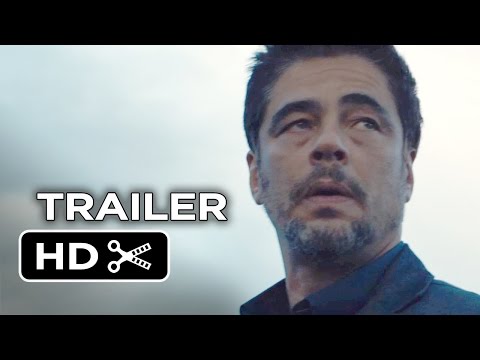 Almost a decade later, with the release of Oppenheimer, Sicario still remains one of the best thriller movies of the 2010s and one of the greatest films of Blunt's career. With astonishing cinematography, a haunting score, and a tense and twisty script, Sicario is beautiful in its own way, as Blunt says, despite the darkness and complexity of its plot.
Sicario was followed up by a sequel in 2018, and while Yellowstone's Taylor Sheridan returned to write the script the movie did not feature Blunt. A second sequel, Sicario 3, is in the early stages of development, but it's unlikely that Blunt will reprise her role. Meanwhile, Sheridan is busy expanding his Yellowstone universe, even as the main series is set to come to an end with the Yellowstone season 5 part 2 release date.
For more on Blunt, check out our Oppenheimer review and see what's going on with the A Quiet Place 3 release date. Or, keep up with Sheridan by seeing our guide to the Yellowstone cast, the 1923 season 2 release date, and the 6666 release date. You can also see our picks for the best drama movies of all time, or lighten the mood by perusing our choices for the best comedy movies.