As one of the best anime series of all time, it will come as no surprise to Dragon Ball Super fans that anime movie, Broly, turned out to be a box office hit.
An extension of the Dragon Ball Super TV series, Dragon Ball Super Broly, was released in movie theatres in January 2019. After making $24 million in its first week of release, Broly became the US's third highest-grossing anime movie of all time.
Like other instalments of the Dragon Ball franchise, Broly follows the story of Goku and Vegeta, who are two of the only survivors of the Saiyan alien race. Except, as explained in this animated movie, they're not — a third Saiyan, named Broly, was banished to a remote planet as a baby due to his immense power, and now, in cahoots with the evil Frieza, is heading down to Earth with some scores to settle…
In a 2019 interview with Entertainment Weekly, Christopher Sabat, who is known as the voice actor for anime villain Vegeta, shared his favourite moment from the film.
"My favorite scene in the whole film is the scene with Bardock and Gine," Sabat noted. "There's something about that conversation between the two of them. In the past, the Saiyans are depicted just as heartless pirates, stealing planets from people. But here's something about Bardock that was so interesting. Even his wife says in this scene, 'Why are you doing this? Saiyan fathers don't normally care that much about their children.' He says, 'I've spent my whole life destroying, I just want to save something for once.'"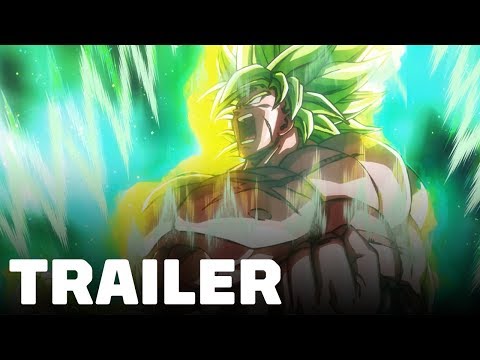 "That was a profound moment for me. All this time I had a hard time believing that Goku became this hero character because…he fell on his head when he was a baby? That was the best explanation. But this lent some credibility to the idea that, in that act of selflessness, Bardock injected this sense of morality into Goku – or maybe it was in his bloodline all along. It really changed the way I felt about Bardock."
To find out more about what makes characters like Goku tick, check out our guide to the best anime characters. At least, we hope that'll tide you over until you can watch some new movies and wait for the Dragon Ball Super season 2 release date.