Every day brings us closer to the Doctor Who 60th Anniversary release date, and a new era for the storied sci-fi series. Commenting on the next phase of The Doctor, returning showrunner Russell T Davies compared his plans to another genre TV series stalwart.
"I watch the Star Trek empire with vast envy: the way that's turned itself from an old archive show into something fantastic," he tells GQ. "The cast is so progressive, so good, so beautiful. And very cleverly I think Star Trek is reaching out to making something like 52 episodes a year. So that's your yearly show, genius."
He admits that the Paramount Plus streaming model offers more freedom, but now that BBC is partnered with Disney Plus, Trek gives him the aspiration. "So I thought – with no criticism whatsoever towards the people who were running it at the time, because they were running it within the BBC's measures – it was time for the next stage for Doctor Who," he states.
What does this mean? More spin-off thriller series, piggybacking on that investment from Disney. "It was the BBC's notion to go for a streamer to invest in the show worldwide, which I completely agree with," he said, adding: "We're not allowed to talk about budget, and we're not on that Star Wars or Star Trek level, but it's more than I've ever had to work with."
This is all encouraging to hear. One of Doctor Who's recurring problems has been production value, something that was made worse by the long gap between episodes. Davie seems to imply the cash injection allows for better TV and more of it.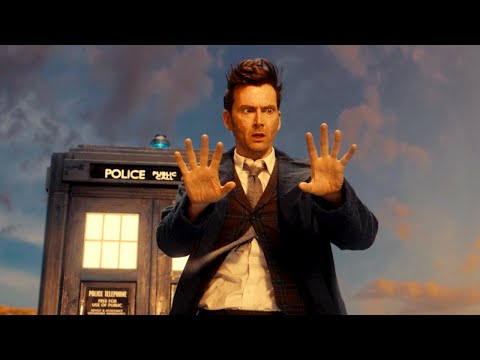 We already said goodbye to Jodie Whittaker's Doctor at the end of Chris Chibnall's last season. David Tennant's now back, complementing Davies, setting up a massive, timey-wimey celebration of the show's 60th birthday.
Ncuti Gatwa will be the next Doctor, and then, who knows? Watch this space. Have a look at our lists of the best Netflix series, best time travel movies, and best science fiction movies for more mind-bending storytelling.