A new movie set in The Forgotten Realms is racing to the big screen, and it looks like some classic DnD villains will be throwing their hats into the ring. Co-director of Dungeons & Dragons: Honor Among Thieves Jonathan Goldstein has taken to Twitter to tease that the Cult of the Dragon will be making an appearance in the upcoming Dungeons and Dragons movie.
For those of you who may not be up to date on DnD lore, Cult of the Dragon is a semi-religious evil organisation that was founded by the wizard Sammaster. The group believe that dracoliches are destined to rule the world. This collective philosophy leads the Cult of the Dragon to worship evil dragons, reanimate their reptilian corpses, and generally act as their winged overlords' minions – gathering intel and doing their undead bidding.
The organisation has long been a fixture in DnD, and in DnD fifth addition, there were even featured in the adventure Tyranny of Dragons. Now thanks to a picture posted on Goldstein's Twitter, we also know that they will be the movie villains in Honor Among Thieves, too.
In the snap, actors dressed fully in costume can be seen queuing for the toilets. The stars are wearing black garments with a black horned helmet. Goldstein captioned his post with the following: "Even Cult of the Dragon need to pee sometimes."
It is unclear how Cult of the Dragon will feature in Dungeons & Dragons: Honor Among Thieves' plot. We already know that the adventuring party, led by the bard Edgin (Chris Pine), will be facing off against an undead army – raised by the Red Wizards of Thay.
We are curious to see how Cult of the Dragon will fit into the story and how big a part they will play in the new movie. The fantasy movie, Dungeons & Dragons: Honor Among Thieves hits theatres on March 31, 2023.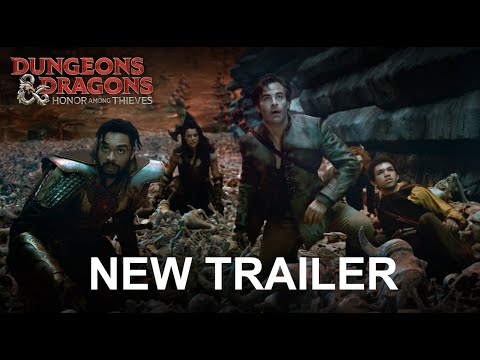 For more otherworldly content, here is our list of the best Lord of the Rings characters, and have a look at our guide to the House of the Dragon season 2 release date. Or, if you are after more role-playing fun, check out our sister site Wargamer and its guides to DnD Classes, DnD Races, and more.