The new Dungeons and Dragons movie release date is now right on the horizon, and the fantastical action movie looks set to be a total blast. Packed with a variety of talented stars, the new movie follows a group of thieving adventurers on a dangerous quest filled with action and a peril.
So, just your usual fantasy movie then. Chris Pine, who leads the Star Trek movies as Captain Kirk, is one of the main characters in the movie playing Edgin the Bard. His character is charismatic and charming (as with any bard), but is also equipped with a tragic backstory having lost his wife years earlier.
Now, Pine has revealed that the loves playing a bard even though the role is less of an action-star than he has previously been used to. In fact, Pine's enjoyment being bard is precisely because of that.
Speaking with Screen Rant, the actor shared that starring as a bard was so refreshing because he didn't have to go to the gym to work out for the role. He said, "They kind of hooked me when they said that my special power is playing the lute and entertaining.
"I thought that was something I could figure out; meant less prep days and [fewer] days in the gym. And I was fine with that."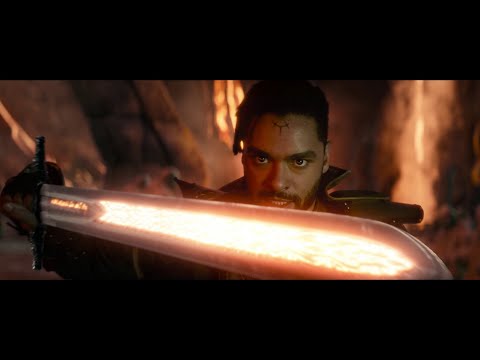 If you're expecting to see Pine brawling with enemies or swinging huge axes in the movie, then, it looks like you'll be in for disappointment. Instead, he'll be singing songs and making music. Just like a bard in real DnD, then.
For more DnD fun, take a look atWargamer's handy guides on DnD classes, DnD races, and DnD character sheets to create your own adventure.