When is the Despicable Me 4 release date? It's been six long years since we last saw Gru and his adorable adopted daughters (if you don't count the Minion movies, which we don't), so what's the deal, Universal? Are we ever getting a sequel?
Well, the good news is that Despicable Me 4 is on the way. The bad news is that you're going to have to wait a while before you see the animated movie. Don't worry, though. We've scoured the web for any and all information about the upcoming comedy movie.
So with no further adieu, here's our guide to everything you need to know about the Despicable me 4 release date.

Despicable Me 4 release date
Despicable Me 4 is set for release on July 3 2024. The sequel was announced in February 2022, but there hasn't been any news about the film since then.
Despicable Me 4 cast
Despicable Me 4 will likely bring back the established cast. That means Steve Carell will be back as Gru, as will Miranda Cosgrove as Margo, Dana Gaier as Edith, and Nev Scharrel as Agnes.
We also imagine that Kristen Wiig will also return as Gru's partner Lucy Wilde. Of course, it wouldn't be a Despicable Me movie without the Minions, and Pierre Coffin will once again be voicing the banana-obsessed oddballs.
Who's in the Despicable Me 4 cast?
Steve Carell as Gru/Dru
Kristen Wiig as Lucy Wilde
Pierre Coffin as the Minions
Miranda Cosgrove as Margo
Dana Gaier as Edith
Nev Scharrel as Agnes
Julie Andrews as Gru's mother
Despicable Me 4 plot
It's almost impossible to predict what the next Despicable me movie will be about. I don't think anyone who watched the first film would have guessed the series would eventually introduce Gru's identical twin brother, but here we are.
Apparently, Carrel told Digital Spy that the film would pick up after the events of the third film and see Gru and his family focus on their work with the Ant-Villain League.
Despicable Me 4 trailer
Despicable Me 4 does not have a trailer yet, but we've included the Despicable Me 3 teaser as a treat.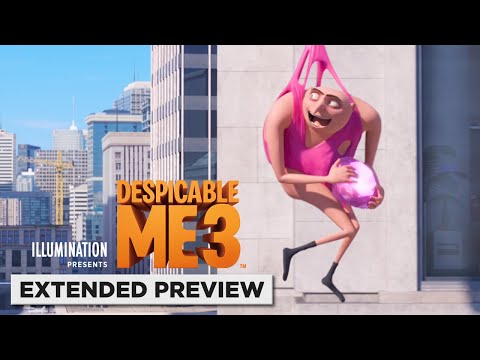 If you love new movies, check out our guide to the Shrek 5 release date and DC League of Super Pets 2. We've also got a guide to the best cartoon characters of all time, and if that's not enough, we have a guide to the best animated series for you to enjoy.