There's no denying that Denzel Washington is among the best actors to ever walk on to a movie set. And few would deny that Training Day sits among the best Denzel Washington movies, giving the great man a meaty role – and ultimately a Best Actor award at the Oscars.
As corrupt detective Alonzo Harris, Washington delivered a fearsome and terrifying performance that still ranks among the best movie villains of all time. He has gone on to work with director Antoine Fuqua on several occasions, and they will team up once again for The Equalizer 3 release date this year.
But nothing the duo have done together has a cultural footprint to match Training Day – one of the best movies of either of their careers. And one of the best scenes in the movie is a monologue delivered by the furious Harris while cornered by gang members on the street.
Fuqua explained to Vanity Fair that the now iconic moment in which Harris screams in defiance that "King Kong ain't got shit on me" came from the actor himself.
"The King Kong moment came out of Denzel. I remember that moment because we were doing the scene, and he just started going off. I remember looking at the cameraman and saying: 'I hope you got that, because I don't think we're going to get that again'.
"Denzel came over to me and goes: 'Whoo, I don't know where that came from'. It was exhausting for him, you saw him just go there in that place. It was one of those moments where it gave you chills."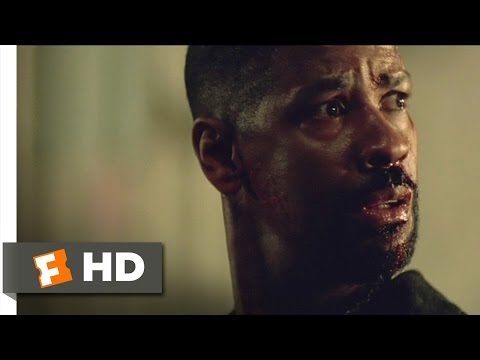 It takes a lot of effort to craft one of the best thriller movies ever made, but it certainly helps when you have a leading man who can boost the entire thing to new heights with a moment of organic genius.
Washington has Equalizer 3 on the way but, after that new movie, he's heading to the Colosseum for the Gladiator 2 release date alongside Paul Mescal.
We've got you covered on the other 2023 movies you need to know about, including the Fast and Furious 10 release date, the Oppenheimer release date, and the Indiana Jones 5 release date.