Working with Denzel Washington is enough to get any actor excited about their new movie. But for Angelina Jolie in one of her best '90s movies, it was something even more thrilling than average.
The duo appeared together in the thriller movie The Bone Collector in 1999 – a movie based on books by Jeffrey Deaver about quadriplegic forensics expert Lincoln Rhyme, played by Washington.
Jolie plays rookie cop Amelia Donaghy in the detective movie, who impresses Rhyme with her forensic skills and teams with him in an attempt to stop a serial killer from continuing their reign of terror.
Speaking to Dark Horizons on the promotional trail for her other 1999 movie Girl Interrupted, Jolie explained that the character provided her with a unique and interesting challenge.
"What's fascinating are the journeys these two characters undertake, and the deep relationship that evolves between them," said Jolie, adding that "the best sex I ever had was in this movie". She said: "It was great seducing someone with your mind, a huge turn-on."
Jolie conceded that the pressure of carrying a drama movie mostly on her own made her "lonely". She said: "This one was less extreme but nearly drove me insane because she was so insane inside. Sometimes with the extreme ones, you're a character so you are free; this one was like: be yourself, let those tears fall, be simple, and be still. You can't hide. Sometimes it can be harder."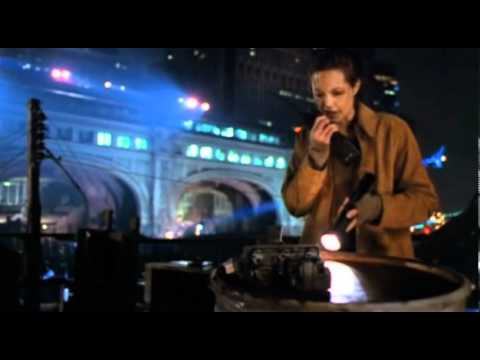 The Bone Collector was ultimately a box office hit, earning more than $150m worldwide, though subsequent entries in Deaver's novel series never made it to screens.
If you want to find out what Denzel Washington is up to next, we've got guides to the Gladiator 2 release date and The Equalizer 3 release date. And for Jolie's possible return to MCU movies, check out everything we know about the Eternals 2 release date.