Before we were positively spoiled for choice with television Westerns, Deadwood was leading the chase when it came to gritty small-screen retellings of the most cinematic period of human history. Deadwood, one of HBO's best drama series, ran for three seasons before it was suddenly axed by the network in 2006.
Much like others of its kind — Yellowstone, Westworld, Godless — Deadwood was an ensemble piece. Much like many of the best TV series, Deadwood was a fictional take on a very real place and time. Timothy Olyphant (my love, my life) was the series lead, but Ian McShane was also at the forefront, playing the role of Al Swearengen, a saloon owner.
The series won eight Emmys and a Golden Globe, but it wasn't enough to win it a longer life. When the show was dissolved, fans were devastated. But then, thirteen years later, it made a triumphant return in the form of Deadwood: The Movie. When discussing the feature-length continuation, Ian McShane recalled how he felt when it was originally canceled.
"After about six months, I was like, 'Why the hell did this show finish?' I got pissed off for a while," he explained [via Vulture]. "Then, more time passes and you just accept it, and say, 'We were lucky to have the three years anyway.'"
It turns out, the idea of a movie floated around the cast and creators for a while — enough to keep everyone hungry, but not quite enough to convince McShane that it was ever going to happen.
"And then, for a few years, there was all this talk about, 'Oh, it'll make a comeback as a couple of two-hour movies.' And you go, 'That's all very well and good, talking about it, but what do you have to do to make that happen?'" he said.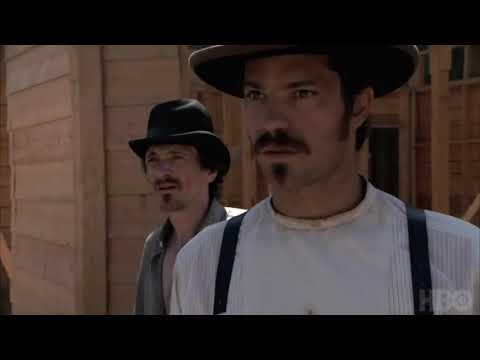 "As time went by, we all stayed in contact with each other, because as you can imagine, there was a camaraderie. It was the most creative and best three years of, I think, most people's working lives, as they'll all tell you. And when it came time to go back again, everybody came back."
Of course, fans of the best Westerns were thrilled that not only would our favorite Deadwood characters be returning, but that they would appear in a feature-length format. Almost made that long wait seem worth it.
The movie would go on to be positively reviewed by critics, and these days, it sits at 98% on Rotten Tomatoes. At the very least, it provided many of us with the closure that we felt we'd been missing for years. That's more than a lot of TV fans get, wouldn't you say?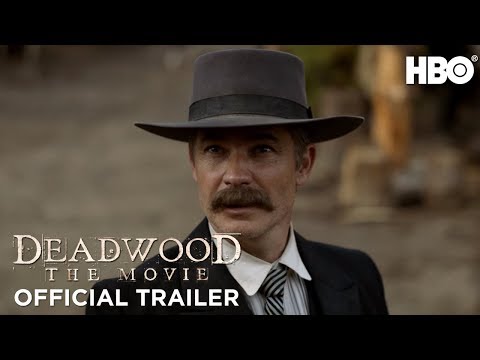 For more small-screen drama, get to know the Yellowstone cast, Westworld cast, and find out when you can expect the Yellowstone season 5 part 2 release date to drop. We also have a list of everything new on Netflix and new on Paramount Plus.
You can also check out our list of the best thriller series, or read our features on why we think the Western has always been a genre for women, and why Dallas ran so Yellowstone could fly.