There have been plenty of questionable Batman movies over the years. However, when family members can't even sit through the superhero movie, you know that you may have a masterful dud on your hands.
According to Den of Geek, Val Kilmer, who was the Batman actor in the 1995 movie Batman Forever, got a scathing review for his performance as Gotham's caped crusader by his children. For readers who may not be familiar with the '90s movies, Batman Forever was the sequel to the Tim Burton movie Batman Returns – which saw Kilmer replace Michael Keaton as the titular role. Kilmer's Bruce Wayne faces off against the Batman villains Two-Face and the Riddler. But ultimately, Kilmer couldn't save the film from its critics.
Currently holding 39% on Rotten Tomatoes, Batman Forever's quality has always been famously divisive. But still, the DC movie got an extra hit, as Kilmer shared that even his family couldn't sit through the full film.
The publication cites how after his kids asked to see Kilmer's Batman, the star "had to drive into town from his New Mexico ranch to buy it because he didn't own a VHS copy in his home." However, all the effort was in vain as the star's kids cooled to the prospect of their dad's Batman debut once the play button was hit.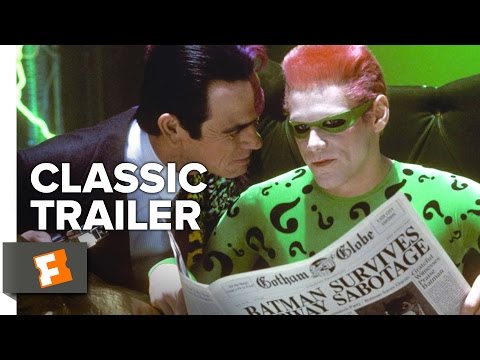 All the children started to leave the room one by one within the first 20 minutes of the action movie. And ultimately, Kilmer found himself watching the rest of Batman Forever alone "like a chump." However, despite what his family may think, Kilmer has stated that he enjoyed the film saying: "I mean, it's so bad, it's almost good."
While Kilmer won't be returning as Batman, the DC character is still going strong. Robert Pattinson is the latest actor to put on the black cape, and will be returning to the big screen for the new movie The Batman 2 – which is part of DC's new Chapter 1 Gods and Monsters release plan.
Michael Keaton is also set to return as Batman in the upcoming film, The Flash – which hits theatres on June 16, 2023.