While Christopher Nolan's Dark Knight Trilogy are amongst the most highly-acclaimed of all the Batman movies, 2012's The Dark Knight Rises is generally considered the weakest of the three. Tom Hardy's Bane was a controversial villain, not least because it was incredibly difficult to work out what he was saying half the time. Christian Bale recently revealed that he couldn't hear a word that Hardy was saying during filming either, and they had to work out a system to overcome this.
While promoting 2022's crime thriller movie The Pale Blue Eye, Bale explained to Heart radio; "You know, the thing that would happen between me and Tom – who's superb by the way, what an actor, he's fantastic – we were so far apart and I couldn't hear what he was saying because there was so much noise and he couldn't hear what I was saying cause there was so much noise."
"Every time, Christopher Nolan the director was going; 'guys – you're not answering each other?' [And we'd say] We can't hear anything! So I would say my line, and then I would go [points finger] and he'd know I'm done, your turn. And then he would do his bit. Then he would do the same, but a bit more discreet. Hopefully no one notices it in the feature film, but that was how we'd communicate."
Hardy, of course, had big shoes to fill. Coming in to be the main Batman villain after Heath Ledger's turn as the Joker was no mean feat. Some other criticisms leveled at the movie include wasting Anne Hathaway's Selina Kyle/Catwoman. Others called it bloated, messy and an unsatisfying end to Bale's arc as Batman.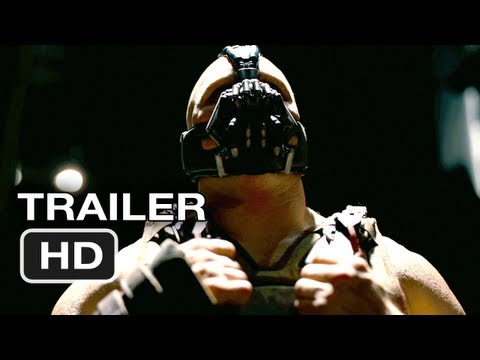 It's only been a decade since The Dark Knight Rises, but we've already had two more Batmen since Bale – Ben Affleck and Robert Pattinson. And Michael Keaton has returned to the role, as well. For now, James Gunn seems focused on Superman Legacy kickstarting the new phase of the DCU, and he's happy to leave The Batman to Matt Reeves.
While we wait to see how things pan out in Gotham, check out our guide to the best Batman actors.