Throughout DC history, Batman has nearly always had his trusty sidekick Robin by his side. The character is a fan-favorite, balancing out the gruff, darker tones of his billionaire mentor.
Outside of the comics, Robin's also had his role to play in the DCU as seen on screen, and one of the best DC characters has been brought to life in various iterations across many animated series. If you're sitting down to re-watch the DC movies in order too, you'll spot Batman's young friend on more than one occasion.
In the Christian Bale Dark Knight trilogy, Joseph Gordon-Levitt was teased as Robin in the final movie, suggesting he'd take over as the protector of Gotham in Bruce Wayne's absence. Prior to that, we'd seen Robin in the LEGO Batman Movie and, of course, in 1995's Batman Forever and 1997's Batman and Robin. In these two movies, Robin was played by Chris O'Donnell, though Matt Damon revealed to Josh Horotwiz that he had, actually, auditioned for the role too and was part of the final three.
If he had secured the role, Damon would have starred opposite Val Kilmer and George Clooney as the Caped Crusader. The two Batman actors aren't necessarily regarded as the best Batmen the world has ever seen, though the issues were, in truth, more to do with their movies' plots and scripts than either of their perfectly servicable performances. They could have done a great job, trust us!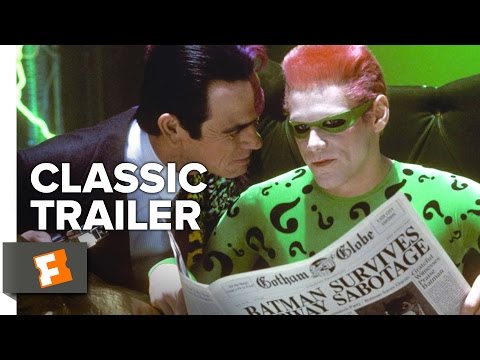 Outside of fiction though, and his failed auditions, Damon also has Robin credentials in a whole other way.
One of the most well-known friendships in Hollywood is between Damon and his long-term collaborator Ben Affleck. They're best buds, and when put together they've made several of the best movies of the past few decades, beginning with Good Will Hunting. Affleck, obviously, starred as Batman in Snyder's DCEU and his time in the role is now over following on from The Flash. It was, eventually, Damon who convinced Affleck to quit the role.
Beyond Affleck, Damon is also firm friends with Christian Bale… yet another Batman. The two co-starred in 2019's brilliant Ford v Ferrari, and have spent their careers battling for many of the same roles.
So, whether it's Kilmer, Clooney, Affleck, or Bale, Damon really is Hollywood's real-life Robin. He may be too old for the role now, but we're sure James Gunn could find a Damon-shaped hole in the upcoming DCU reboot (starting with Superman Legacy) for Damon to fill, should the actor want to dip his toes into superhero waters with the new movies.
For more on the DCU, check out our guides to Chapter 1 Gods and Monsters, and the Aquaman 2 release date. Or, see our picks for the best DC villains, and best superhero movies of all time.