They say never to work with children or animals and, based on his experiences making one of the best DC movies, Christopher Walken would likely agree with that. Certainly, he found himself having some unfortunate interactions with penguins.
Walken played one of the best Batman villains on screen with his role as industrialist Max Shreck in Tim Burton's DC sequel Batman Returns. One of the other bad guys in that movie was Danny DeVito's Penguin, whose dastardly plot involved some of his namesake critters.
There were three different types of penguins on the Batman movie set, as Walken told The Hollywood Reporter, and they had very different temperaments.
He said: "There were the big ones, the Emperors. They were very docile and sweet. They would walk up to you and you could pet them like a cat. Then there was a middle size, who were a little more active. The smallest ones were very busy and aggressive, they'd give you a peck."
And the avian stars of the movie were given VIP treatment by the sounds of it, with Walken explaining that "they had their own area on the studio lot with a swimming pool and refrigerated dressing rooms". Sounds like a life of luxury to us.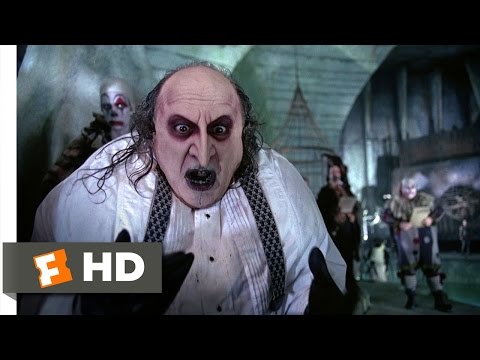 Batman Returns struggled at the box office due to a darker tone than its predecessor, but Batman fans now consider it to be one of the best '90s movies and an unconventional spin on the superhero world.
To find out about the new movies featuring the Caped Crusader, check out our guides to The Batman 2 release date and The Brave and the Bold release date. Or for the rest of the DC heroes, check out our guide to the Chapter 1 Gods and Monsters movies, including the Superman Legacy release date and the Supergirl Woman of Tomorrow release date.
We've also got our picks for the best movies of all times, if you're stuck for what to watch.