After months of cajoling, hints, teases, and nudges from fans James Gunn and Peter Safran, the co-bosses of DC studios have finally revealed the slate of DC movies and TV shows that are going to kick off their new DCU.
Titled Chapter 1: Gods and Monsters (they're a totally different thing from phases), Gunn and Safran announced an absolute boatload of new superhero movies and TV series. We're talking about Superman movies, Batman movies, a cop show, an animated series, and even a horror movie.
With all this news flying around about the future of the DCU, it's easy to get lost but don't worry. We've broken everything down into a neat little package for you. Here's everything you need to know about Chapter 1: Gods and Monsters.
Every new DC movie and TV series announced as part of Chapter 1: Gods and Monsters
Creature Commandos
Waller
Superman: Legacy
Lanterns
The Authority
Paradise Lost
The Brave and the Bold
The Batman Part 2
Booster Gold
Supergirl: Woman of Tomorrow
Swamp Thing
Creature Commandos
A seven-part animated series Creature Commandos will put a modern spin on the classic team, who are a group of supernatural beings assembled to fight the Nazis. Intriguingly, Warners wants the voice cast to cross over into the live-action DCU.
Waller
A Suicide Squad and Peacemaker spin-off, Waller will bring back Viola Davis as the titular Amanda Waller, the head of a clandestine government black-ops group. Christal Henry of Watchmen fame and Jeremy Carver, the creator of the recently cancelled Doom Patrol TV series, are set to write the show.
Superman: Legacy
The first film of Chapter one will be a Superman movie because, of course, it will be. Written by James Gunn, although apparently, it's up in the air whether he'll direct the film, Superman Legacy will explore the earliest days of Superman's heroic career. Apparently, though, it is not an origin story.
"It's not an origin story," Safran explained. "It focuses on Superman balancing his Kryptonian heritage with his human upbringing. He is the embodiment of truth, justice and the American way. He is kindness in a world that thinks that kindness is old-fashioned."
Superman Legacy has a tentative July 11, 2025, release date.
Lanterns
Another TV series, Lanterns, will feature the Green Lanterns Hal Jordan and John Stewart as they try and figure out an Earth-based case. It's going to be like the superhero version of True Detective, which, as far as elevator pitches go, is a pretty good one.
The Authority
The Authority are a group of extreme anti-heroes from the '90s. Honestly, we're surprised they're getting a movie so early. Still, Gunn and Safran wanted to showcase the different moralities at play in their cinematic universe and that it's not just a world of heroes and villains.
Paradise Lost
A Wonder Woman prequel TV series (does that imply we're keeping Gal Gadot canon?) set on Themyscira. It's been described as a fantasy series like Game of Thrones in that it'll be more about the politics at play on the island rather than more extensive superheroic adventures.
The Brave and the Bold
Batman's coming to the DCU, but he's not alone. He'll have his sidekick Robin with him. This isn't the clean-cut Dick Grayson or Tim Drake you've seen in other Batman cartoons, though. This is Damien Wayne, Bruce's biological son, who he had with the villain Talia Al-Gul.
The film will be based on Grant Morrison's seminal run on the Batman books, which is a solid foundation on which to build the Dark Knight, although it won't be the only version of the Caped Crusader we get. Read more about The Brave and the Bold release date here.
The Batman Part 2
Robert Pattinson's not joining the DCU; his version of Batman is staying in his little corner in another universe Gunn and Safran called Elseworlds. We now know The Batman 2 release date as well. It's coming on October 3, 2025.
Booster Gold
Another TV series based on a lesser-known hero, Booster Gold, sounds like it's going to be a superhero comedy starring no one's favourite member of the Justice League.
Supergirl: Woman of Tomorrow
Supergirl is a movie it explores the differences between Superman (who was raised in the comfort of Earth) and Supergirl, who spent her earliest years fighting to survive. Obviously, this version of the character will be a lot more hardcore than other interpretations of the character. Read more about the Supergirl Woman of Tomorrow release date here.
Swamp Thing
Show me someone who doesn't like Swamp Thing, and I'll show you someone who hasn't given Swamp Thing a chance. In all seriousness, all we know about this film is that it's supposedly a horror movie set in the DCU.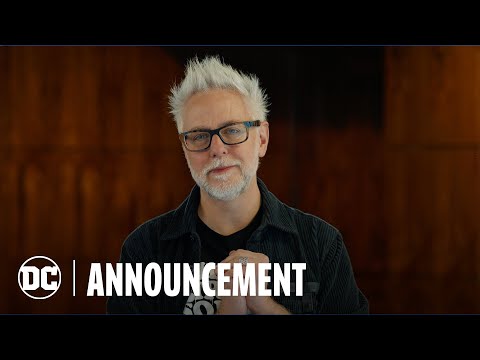 What's happening to the already-announced DC movies?
All the currently slated DC movies, including The Flash, Aquaman 2, Joker 2, and the rest, are still happening. Some of the characters and actors from these films will be incorporated into the new DCU movies, while others won't be.
If you love great cinema, check out our guide to all the new movies coming in 2023 and beyond, including Barbie, Oppenheimer, Scream 6, and many, many more.