It turns out that Clint Eastwood doesn't just play grumpy old men who live by a strict code of conduct; Clint Eastwood is a grumpy old man who lives by a strict code of conduct. Matt Damon learned this the hard way while working with the veteran director in 2009 on the drama movie Invictus. In case you didn't know, Eastwood is notorious as a director for only giving his actors one take before moving on to another one.
Obviously, this puts a lot of pressure on actors to get their performance right on the first go, something Damon – who had to do a South African accent – felt keenly. "It was a little terrifying 'cause I was playing a South African, and that's a really hard accent to do," Damon told First We Feast. The Good Will Hunting star went on to explain that he spent a lot of time practicing the accent and that his first take went OK, but he felt he could do better on the Clint Eastwood movie.
"Clint says, 'Cut, print, check the gate,' which means, 'We're done here. Let's move on,'" Damon said. "I say, 'Boss, do you think maybe we can get one more?' [Eastwood] just turns, and he goes, 'Why? Do you want to waste everybody's time?' I was like,' OK, we're done! Alright, let's move on.'"
It all worked out for Damon, Invictus received generally positive reviews, and Damon got nominated for a best supporting actor Oscar for his performance. I guess that Eastwood guy really does know a few things about filmmaking. I predict he'll go far…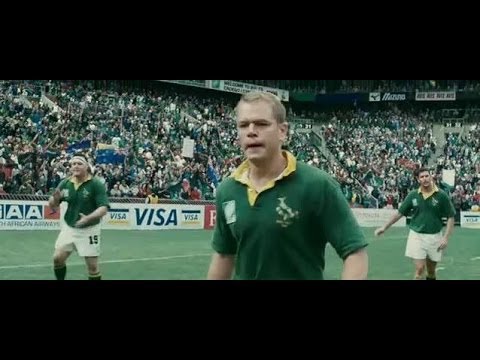 Eastwood's currently working on what he claims is the final film of his career. Titled Juror #2, the film stars Nicolas Hoult as Justin Kemp, the titular juror, who, according to the official synopsis, "seeks to protect the defendant without putting himself in jeopardy as he progressively realizes he killed the victim in a careless driving accident."
If you're looking for more great films by Clint, we've got a list of the best Clint Eastwood movies for you to enjoy, as well as guides breaking down the best thriller series and best action movies of all time.