If there's one movie that tops lists of the best movies of all time more than any other – it's Citizen Kane. It's therefore highly surprising that the drama movie, which was controversially based on the real-life newspaper magnate William Randolph Hearst, only has one Oscar – and it's not even for Best Picture.
Orson Welles was famously only 26 years old when Citizen Kane was released. He was a wunderkind who was given an unprecedented contract with a Hollywood studio and he went on to co-write, direct, produce and star in Citizen Kane.
Almost every movie that Welles made became mired in major conflicts between him and the studios. Welles was an auteur who wanted total creative control, but he was working within the studio system at a time when the studios had basically limitless power. They even attempted to control the private lives of the stars and directors who worked for them.
Welles was resented by much of the rest of Hollywood due to the deal he managed to strike at such a young age, and the media mocked the deal as ridiculous. Although Citizen Kane was nominated for nine Academy Awards, it was reportedly a victim of block voting, which led to it only winning one. Welles and Mankiewicz shared the Original Screenplay Oscar. Mankiewicz' story is told in the David Fincher movie Mank (2020).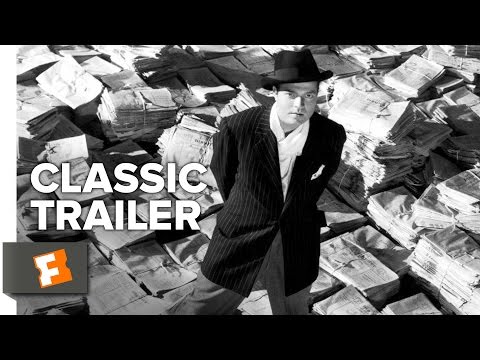 Welles' Oscar for Citizen Kane has now become the source of yet more controversy due to it being sold at auction, possibly by his daughter Beatrice Welles. It's actually a replacement Oscar that his daughter acquired from the Academy when she claimed that she couldn't find the original. The Academy has control over whether Oscars can be auctioned off or not, and they will be 'looking into' the sale.
Check out our guide to the best drama movies and the best actors of all time.