When it comes to the best comedy series of all time, Cheers most certainly comes to mind. The long-running TV series ran for eleven years, was packed to the brim with major names, and resulted in one of the most successful spin-offs of all time. Not too shabby.
But when you spend all your time in a bar where everybody knows your name, there are bound to be a few practical jokes. And this one sounds like it might just take the cake for the Cheers cast.
During an interview with Conan, Ted Danson, who played the lead role of Sam on the show, revealed a truly embarrassing moment he caused for Woody Harrelson.
"When we were in our heyday, people would come watch us," Danson explained. "Audiences would come watch us rehearse. Not just the show night, but the rehearsing. We were rehearsing and everyone was saying, 'Woody, for god's sake man, wear some underwear.' He was in sweatpants, it was like, 'Come on, that's ridiculous'. He was just going commando."
"He had one point in the story where his character, he leaps up on a desk. And he goes, 'Hey everybody, give me your attention!' And there's an audience like this watching. And I was just like, 'Oh, I have to do this'."
He then goes on to gesture pulling down said sweatpants and exposing Woody's woody to the entire studio audience.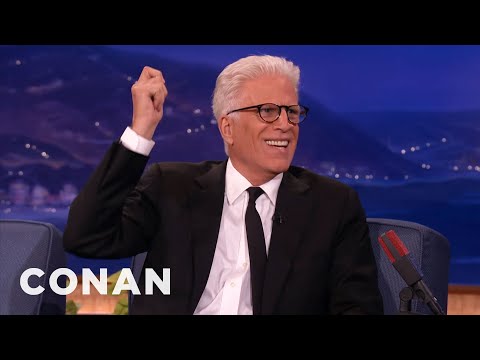 That sounds pretty harsh. But as Danson goes in, it becomes clear that Harrelson eventually got his own back after planning for a whole year.
"He was horrified, and probably rehearsing nervous, so he was doubly horrified. But he did get me back. He waited, a year later, I was in the show, and George [Wendt] said leave the door unlocked so I can come in and change. We were all late. I had left the door unlocked. The door slams open and Woody rips open the shower door and Kirstie [Alley]'s there with the polaroid and goes 'click', and I was immortalised for the wrap show video. The end of the year video."
It's a good thing they both got a taste of their own medicine, so at least now they can see that their troubles are all the same.
For all things comedy, check out everything we know about the Frasier reboot release date, the Ted Lasso cast, and the best comedy movies of all time. Don't forget about all the new movies coming out this year, too, and while you're here, check out our list of the best movies of all time.