The iconic bar from Cheers is one of a number of TV series items going to auction in June 2023, and the Cheers cast couldn't help but meet up for one last drink where everybody knows their name ahead of the auction — which also includes Mad Men and Breaking Bad memorabilia.
Nearly three decades after the finale aired, actors George Wendt and John Ratzenberger, who portrayed the Cheers characters Norm and Cliff, reunited at the bar.
Featuring several carved-in autographs from the likes of Kirstie Alley and Ratzenberger, they shared memories and reminisced about their collective nostalgia.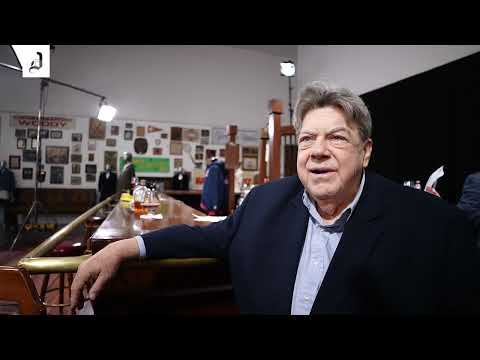 Ratzenberger said: "I get a lot of letters to this day about 'Thank you, we went through a bad time when my father was dying, and the only joy in his life was watching your show. So, it really does mean a lot, so to see this, it meant a lot."
"Preserving this, and Archie Bunker's set, that's a big deal," he continued. "That's a real big deal because all these things are part of our lives." Wendt said he tries to stay in touch with the other Cheers actors, but it's hard, "It's like herding cats trying to get us all together."
The auction will end after in-person bidding in Dallas, Texas, between June 2 and June 4, 2023. The legacy of Cheers continues as well, check out our guide to the Frasier reboot release date to see what's become of the bar where everyone knows your name.
For more, check out the best TV series, best movies of all time, and the best comedy series. Or, find out about the new movies coming soon.