After a hard day coaching Richmond AFC, Jason Sudeikis probably enjoys a pint. It's only right, considering his lineage with Cheers, one of the best comedy series of all time.
The lead of the Ted Lasso cast is actually the nephew of George Wendt, who plays Norm in the popular show. If you aren't up on one of the best TV series ever, Norm was an accountant and pintman who spent just about every evening in Cheers after work. He was usually paired with Cliff the postman, played by John Ratzenberger.
Their banter fuels many jokes and subplots, and they'd often provide the owner, Sammy, with some offhand wisdom to help with whatever predicament was going on. Anyway, this knowledge is less widespread than you'd think, since even Drew Barrymore was surprised about it.
"I always called myself Norm from Cheers," Barrymore exclaims during an interview with Sudeikis. "Because I've always been at the end of that bar, drinking that beer, hanging out. I'm Norm, I'm just always around."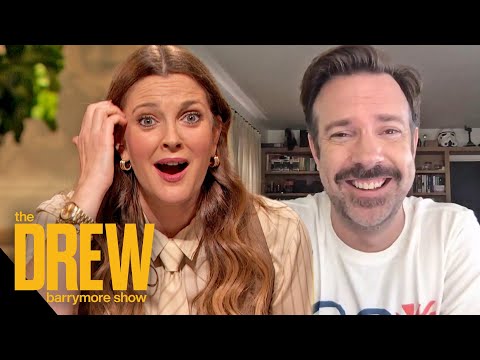 The conversation then moves on, and Sudeikis has rarely, if ever, gone further than simply confirming the family connection. Only fair, really – he's a successful star who has comedy movies and much more under his belt, there's no need to address things he had no control over.
That said, there was a delightful Cheers nod in the finale of Ted Lasso. Mae adjusts a picture at the end of the show, and it's the same framed print Sam Malone moves in Cheers. It's important to know your roots, and Ted Lasso was never ashamed off the legacy in front of and behind the camera.
Don't hold your breath, but we have a guide on the Ted Lasso season 4 release date in case it ever happens. Keep our new on Netflix, new on Paramount Plus, and new on Disney Plus guides handy to see what else you should be checking out. We have lists of the best rom-coms and best sports movies as well, for more laughs and kick-arounds.