There are multiple stories of mistreatment on the set of the hit '90s TV show Buffy the Vampire Slayer, but apparently the star of the fantasy series, Sarah Michelle Gellar, always did her best to protect the cast and crew from being overworked.
Gellar herself has previously told The Wrap about the toxic nature of the male-dominated set on Buffy, while former star Charisma Carpenter took to Twitter to make claims against showrunner Joss Whedon. The director admits he "sometimes had to yell," in a piece with The New York Magazine, but insists he was "never physical with people".
The latest comments come from Seth Green, who played Oz in the TV series. In a recent interview with The Hollywood Reporter, Green was full of praise for the way Gellar spoke up and helped the whole production run more smoothly in the face of harsh working conditions.
"That show was just hard. We were working crazy hours, and a lot of things that got pushed weren't necessarily safe or under the best conditions. Sarah was always the first one to say, 'We agreed this was a 13-hour day, and it's hour 15 — we've got to wrap,' or, 'Hey, this shot doesn't seem safe,' when nobody else would stick up for the cast and crew," Green said.
"I saw her get called a bitch, a diva, all these things that she's not — just because she was taking the mantle of saying and doing the right thing," he added.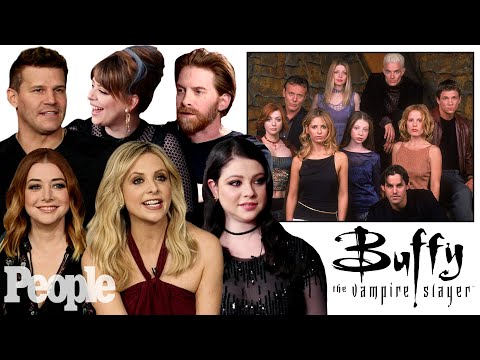 It's nice to hear a fairly positive story to come out of the production for once. Obviously the working conditions were not acceptable, but clearly Sarah Michelle Gellar was brave enough to stand up to that and it's something that has stuck with her colleagues.
If you like Buffy, you'll love our list of the best vampire movies of all time. Or, dive into more monster television shows with our guide on the Wednesday season 2 release date. For something different, here's our Oscars 2023 predictions.