Bruce Willis has been involved in some truly iconic movies in his time, but he's not well-known for small-screen efforts. However, one TV show starring Willis actually includes an incredible Orson Welles cameo that we had all forgotten about.
When you think of Bruce Willis, you are likely to relate the actor to an array of the best action movies, predominantly the classic, Die Hard. He's actually starred in a range of the best movies of all time, though, including Pulp Fiction, Unbreakable, Looper, and Moonrise Kingdom. Willis is a surprisingly versatile performer, and even starred in one of the best TV series of the '80s.
Moonlighting was a lighthearted drama series featuring Willis and Cybil Shepherd, who comprised the Blue Moon Detective Agency as David and Maddie, respectively. The pair essentially solved crimes and flirted with each other for five seasons, and it was a lot of fun to watch.
One of the most iconic episodes of the whole show came in season 2, with 'The Dream Sequence Always Rings Twice'. The episode revolved around a murder which had been unresolved for 40 years, until David and Maddie came along and put things right, via a couple of fancy black and white dream sequences.
In a piece celebrating the show on Entertainment Weekly, the thought process behind creating this noir-inspired episode is revealed, including how the show managed to get Orson Welles to introduce the action. Bagging one of the best directors of all time to essentially narrate an episode of television is no mean feat, especially considering this was Welles' final ever onscreen credit.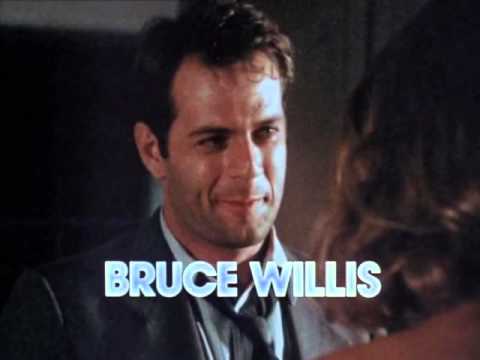 Creator Glenn Gordon Caron says: "I picked up the phone and I called him myself and he answered the phone, much to my amazement. I told him who I was. I told him what I wanted to do. And he said, 'Send over the pages, and I'll take a look.' So I wrote this little monologue for him to introduce the show, and thought that was hysterically funny. So, he said, 'Okay, I'll come over and do it.' It was very heady, quite frankly."
While this may not be remembered as Welles' biggest or best role, it remains significant due to its timing shortly before the legendary filmmaker's death. Welles always had the ability to bring a certain gravitas to everything he did, which allowed him to be one of the best actors of his time, too.
Speaking of incredible actors, here's what we know about new movies like Deadpool 3, Spider-Man 4, and Avatar 3, all of which feature some of the biggest names in the world of Hollywood.