Brendan Fraser is a star with plenty of credits behind his name. However, after years of starring in action movies such as The Mummy franchise, there was one particular family movie role where Fraser received some hilarious complaints.
In an interview with The Hollywood Reporter on its Awards Chatter podcast, Fraser revealed that he had parents complain about the 1997 comedy movie George of the Jungle. In the '90s movie, Fraser played the titular character of a Tarzan-like man raised by apes who spends his days swinging from vines and smashing face-first into trees. And apparently, impressionable children took George's tree-top activities a little too seriously.
"For a while there, parents were stopping me going, 'Oh, man, I really loved you in George of the Jungle; it was such a great movie. I have a bone to pick with you, my kid got eight stitches,'" Fraser recalled. "Rubber trees, George smashed into rubber trees!"
The fact that some kids got hurt aside, you have to admit, hearing that parents complained about tree-related injuries to Fraser is pretty funny. Stunts and injuries for gags are nothing new in Hollywood or in kids movies in general. It seems like Fraser has just too much raw role model material for his own good.
Currently, Fraser hasn't been inspiring any children to smack into trees recently. The actor is on the awards circuit, promoting his Oscars 2023 nominated performance for the drama movie The Whale.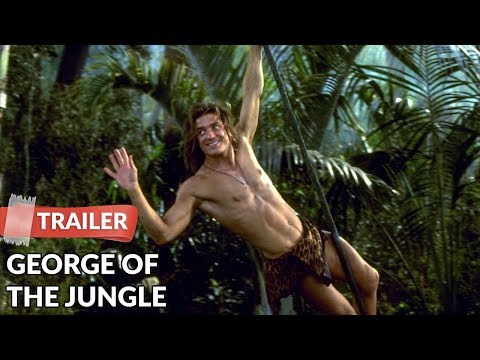 Fraser is also set to star in a new movie by acclaimed filmmaker
Martin Scorsese – titled Killers of the Flower Moon – alongside the likes of Robert De Niro, Lilly Gladstone and Leonardo DiCaprio. So, while there are no more stunt-filled family flicks on his roster, there is still plenty to look forward to.
If you are keen on the Oscars 2023, you can read our The Whale review and find out how to watch The Whale with our guide. Or why not check out our Oscars 2023 predictions list?