Brendan Fraser has revealed some sage wisdom from his time acting opposite the one and only Sir Ian McKellen. They worked on a drama movie called Gods and Monsters, during which McKellen helped centre Fraser on what matters.
This was revealed during an interview with the Los Angeles Times, where Fraser goes through some of his best movies. "The first time I met [Ian McKellen] in person, he was such a delight," he says. "He is such a lovely man. But he also said, 'Well, let's get to work now – we got to put our big boy pants on and go do this job. This is exciting and fun, but here we go.' He's a hero of mine. He's just brilliant."
Sage words. It's all well and good building camaraderie, but when you're filmmakers, what matters is making the film you're there to make. McKellen's had a long and storied career, enjoying much fame in later life as X-Men character Magneto, and he sounds like a bit of a leader on set.
The '90s movie had McKellen in the lead role, as horror movie director James Whale. The story takes place later in Whale's life, post-Frankenstein, as he struggles with societal homophobia as a closeted gay man.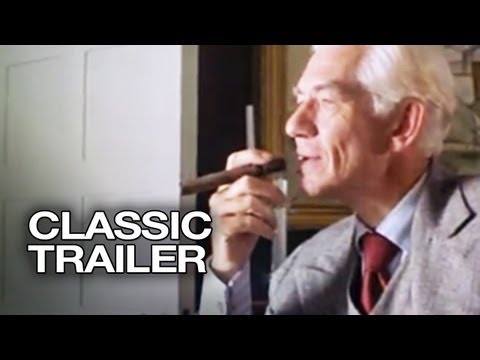 Fraser plays Clayton Boone, a gardener and the subject of advances from Whale. Sadly, this is no romance movie, and the pair have some heavy scenes together. Getting on the right wavelength was likely quite the process, hence McKellen's insight to knuckle down, and save the friendlier chat for later.
Fraser's promoting his new movie The Whale, on the back of his Oscar nomination for Best Actor. Have a read of our The Whale review if you'd like to know more about that. Our list of the best rom-coms will give you something easier to watch afterward.