When Vince Gilligan created Breaking Bad, he changed the face of television forever. But, while the show may be one of the best small screen offerings ever made, the finale is built on what Gilligan himself described as the "dumbest thing" he has ever done.
All five seasons of Breaking Bad are nigh on perfect. The show is involved in just about every conversation when it comes to finding the best TV series of all time, and deservedly so. From the epic storyline of a chemistry teacher gone bad, to the wonderful performances of the entire cast, Breaking Bad simply works on every level.
But, Gilligan seemingly has something of a regret when it comes to the way the final season of the best drama series played out, and it's all linked to that machine gun.
In an interview with Variety to celebrate the ten-year anniversary of the show, Gilligan recalled how, when bringing everything to a close, the Breaking Bad writers were panicking over the decision to show Walter White buying a machine gun at the start of season 5.
"The biggest single fear we had was what to do with that damn machine gun. At the beginning of the final run of 16 episodes, we had Walt buy a machine gun in the trunk of a Cadillac. That was the thing I remember freaking us out the most because we did that, I committed to that. One of the dumbest things I've ever done in my career was committing to the idea of Walter White buying a machine gun when we did not know what he was going to do with it. We had no clue," Gilligan said.
"Once we figured out this machine gun, that was when the dam broke and things started slowly to click together. It was after that point that we figured he's got to win," Gilligan added. "He's lost everything because of his hubris and his pride and his ego. He's lost his family, he's lost his soul. But he's got to win on some level."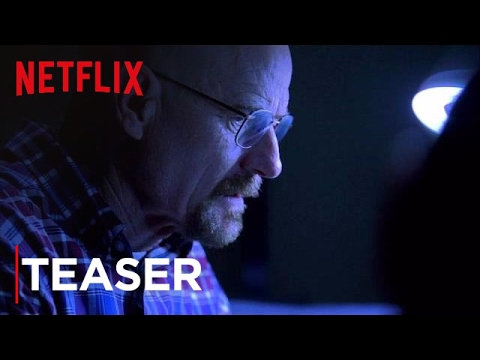 It may seem like everything on the thriller series worked out exactly how it was planned, but Gilligan admitted he had no idea what he was doing: "You just kind of feel your way through. We didn't know where it was going. It's astounding how little we knew. There was a little bit of hubris on my part thinking we would figure it out… we made it up as we went."
It just goes to show that even those we believe to be at the top of their game have the same problems as anyone else in life. Gilligan and his team spawned one of the greatest television achievements of all time, and the finale, in my opinion, wrapped things up wonderfully, but it sounds like there was a fair degree of madness behind the method in this case.
If you want more from Heisenberg, we can tell you what we know about a Breaking Bad season 6 release date. Alternatively, check out what we know about new movies on the way, like Deadpool 3, which will probably include some kind of machine gun at some point. If you'd rather stick to the small screen, though, we have a list of the best Netflix series you can stream right now.