Look, whatever you might think of Clint Eastwood movie American Sniper, that baby doll looked ridiculous, right? There's Bradley Cooper, being all serious in the drama movie, and he's cradling a lifeless toy that's supposed to be his child.
It did make the scene quick and cheap to film, and during one interview Cooper points out that a little maneuver he did actually saved considerably on the budget. "I couldn't believe we working with this plastic baby, I was just like 'This is nuts'," Cooper explained on The Ellen Show. "I was like, 'I'm going to save y'all $100,000', and I just started doing this with it."
"This" was him wiggling his thumb to simulate the doll moving its arm. Right enough, if they wanted to do that in thriller movie using CGI, it would've been a pretty penny.
They share footage of the scene, and it's hilarious. You can clearly see Cooper twiddling the doll's arms, trying to make it seem someway human. Sadly, it didn't work.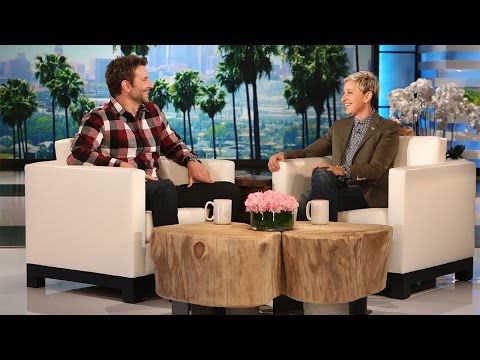 Not that any of this held the war movie back at all. American Sniper was nominated for several Oscars, making bank at the box-office, too. Directed by Eastwood and starring Cooper, the movie based on a true story covers the army career of Chris Kyle, a decorated sniper from the Iraq War. The film covers his deployment, and struggles thereafter.
Our list of the best rom-coms is a little easier to watch, and you can check out our new movies guide for what's coming up.