The late Bill Paxton died in 2017 aged 61, having starred in some of the best movies of all time: Titanic, Apollo 13, Twister, and the much more recent Nightcrawler. The actor left behind an immense filmography, and notable within this was his recurring work in some of the best science fiction movies franchises.
Paxton appeared in two of the best James Cameron movies, The Terminator and Aliens, before also making an appearance in Predator 2. In fact, it's with these three movies that Bill Paxton still retains one of the gnarliest movie records of all time.
With his role in the Terminator, Alien, and Predator franchises, Bill Paxton is still the only actor to have had characters killed by the titular monster in each of the three.
This all started with Terminator, when Paxton played a punk who was crushed by Arnie's T-800. Ouch. His misfortune then continued in Aliens, in which Paxton played Hudson, where he was killed in his famous last stand against the xenomorphs.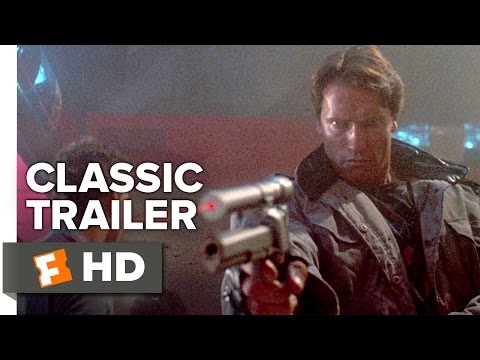 Finally, four years later, Paxton's Predator 2 character Detective Jerry Lambert was slaughtered by one of the tusked alien hunters.
So, unlucky if you're one of Paxton's characters, but lucky for the legend himself as he still holds what must be one of the coolest movie records ever.
Paxton's Twister, one of the best disaster movies, is due to receive a sequel with work set to begin on the new movie imminently. Check out our guide to the Twister 2 release date for more details, or learn more about the Gladiator 2 release date to pivot back in time. To keep up with the latest flicks, check out our Indiana Jones 5 review.