What are the best Shudder movies? There are many streaming platforms these days, but none offer the kind of terror thrills that Shudder does. Between originals and licensed releases, it's become the ideal place for anyone who enjoys a scare every once in a while.
Over the years, the library of horror movies of Shudder has grown considerably, now boasting many of the finest independent filmmakers currently working. The red logo is a sign of quality on any zombie movie, vampire movie, monster movie, or whatever other new movie, really.
We know our ghouls from our goblins, so we've had a look through what's on offer to tell you the best Shudder movies. You should note this list is only based on Shudder originals, making sure they're films that won't leave the service, and will be available in any region.
What are the best Shudder movies?
Relic
Mad God
Tigers Are Not Afraid
One Cut of the Dead
The Sadness
PG: Psycho Goreman
Blood Quantum
Violation
Relic (2018)
If you ever think your mold problem's bad, stick this on. Kay and Sam travel home because Edna, their respective mother and grandmother, has gone missing. They find a strange black growth in different corners, and odd noises that appear to be coming from the walls.
Edna comes back, but she's not who they remember, and whatever's going on upstairs appears to be growing entirely new, misshapen sections onto the house. The creep factor is high on this impressive supernatural chiller from Natalie Erika James, who establishes a genuine air of being trapped.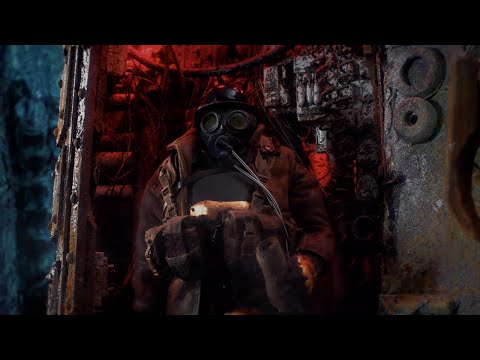 Mad God (2022)
Decades in the making, effects wizard Phil Tippett takes us through his vision of hell. The stop-motion animated movie is constantly morphing from one impossible structure to the next, an unnamed wanderer our only guide.
Even when composed of faeces, the creatures command a certain curiosity. An incredible, mesmerising feat from top to bottom, and one that's unlikely to ever be truly replicated.
Tigers Are Not Afraid (2017)
A group of homeless children in Mexican slums survive on the fringes of extreme gang violence. Among them are Shine and Estrella, whose mothers are lost due to human trafficking, and their desire to remember the faces of their parents puts them in danger.
Issa López's ghost movie uses childlike innonence for a portrait of cascading trauma and desperation that's as devastating as it is poetic. The cast elevate a poignant story that's hard to watch without feeling haunted.
One Cut of the Dead (2017)
A clever, comedic spin on undead schlock that celebrates the kinetic excitement of indie filmmaking. Survivors of a zombie plague are gradually devoured in a gooey warehouse chase which morphs into a documentary on what just happened.
The transition is carried by some light family comedy. In a sub-genre full of rotting flesh, Shin'ichirō Ueda manages to do something that feels truly fresh.
The Sadness (2021)
Two people try to find each other while society falls apart due to a sudden pandemic. The Sadness was one of several films that struck a nerve the last few years.
Its depiction of a rage virus is worth commending, if only for how ruthless it is. Blood and entrails are splattered everywhere, Rob Jabbaz delivering a true lesson in violence.
PG: Psycho Goreman (2020)
ET as a superhero movie, but for people who grew up renting videos and love plenty of fake blood and guts. Two young siblings, Mimi and Luke, investigate a glowing rock in their backyard, only to discover and intergalactic warrior has crash landed right next to them. Cool!
He's got loads of cosmic tech and he doesn't understand Earth whatsoever. Radical! A roundtable of space assassins send their deadliest after him, leading to hilarious encounters. Tubular! One of Mimi and Luke's friends is turned into an oversized brain slug with tentacles for arms. Right on! Wonderfully self-aware and cleverly made.
Blood Quantum (2019)
Put zombies anywhere and you can likely make a good film, put them on a Native American reserve, and you're on your way to a great one. The infection appears from a local river, creating a strong analogy for environmental protection that becomes about defending Native American history from ongoing colonial efforts.
Michael Greyeyes is in fine form as sheriff Traylor, who helps establish a sense of order in the community. Won't surprise you to read that doesn't last, but writer and director Jeff Barnaby knows his way around an explosive meltdown.
Violation (2020)
Madeleine Sims-Fewer and Dusty Mancinelli reduce rape-revenge to its carnal elements. The narrative dry-heaves through flashbacks and the present day, violence on one end responding to the sickening entitlement and degradation on the other.
In addition to co-directing and co-writing, Sims-Fewer plays the lead, Miriam. Her intensity and focus grounds your viewing, even through the most squeamish parts. Tight cuts and cinematographic flourishes make it a stirring thoroughfare that winds a knot in your gut.
Those are the best Shudder movies. We have a list of the best Netflix horror movies for more on streaming, and guides to the Halloween movies, Friday the 13th movies, and Hellraiser movies as well.