When Netflix made streaming popular, it flipped the industry on its head. No longer did we have to rent movies and TV shows; we could beam them straight into our living rooms. Since then, the best Netflix movies have been a fundamental part of a cozy night in.
What's more, Netflix has only gone from strength to strength, producing some of the best movies and best TV series of the past decade. The problem is, there's so much to choose from now that it can make deciding what to watch a nightmare. We've gone through its extensive library to bring you a complete list so that you don't waste time sifting through the trash. Enjoy!
51. Pain Hustlers (2023)
Harry Potter director David Yates recruited two of Hollywood's biggest stars, Emily Blunt and Chris Evans, for his Wolf of Wall Street-style crime drama about the opioid epidemic in the US. We say 'Wolf of Wall Street-style' because, while it might not be as good as the Martin Scorsese movie, it's a story about greed and immorality and corruption, much in the same vein as Scorsese's film.
Despite the heavy subject matter, Pain Hustlers is plenty entertaining with Blunt giving a particularly engaged performance as a desperate mother who takes on an awful job so she can pay her bills. As with Breaking Bad, or Hustlers, things get steadily worse.
50. Fair Play (2023)
We rarely get a new, high-profile erotic drama. Where did they all go? Thankfully, Phoebe Dynevor and Alden Ehrenreich have teamed up for Fair Play: a relatively new film on Netflix.
As Chloe Domont's directorial debut, this psychological thriller follows two rising stars at a backstabbing hedge fund. Exploring their relationship, it shows their tumultuous story as one is promoted while the other isn't. Drama! This is one to watch if you're desperate for some romance and arguments, or fancy some emotional catharsis. It's not one to watch if you've been arguing recently with your partner.
49. Passing (2021)
In 1920s New York, a Black woman's world turns upside down when she reconnects with a former childhood friend who's 'passing' as white.
Rebecca Hall's directorial debut manages to be searingly insightful yet delicate. She takes a visual approach over dialogue, with queer subtext, class commentary, and an exploration of themes that have affected her real life taking center stage.
With mesmerizing performances, a unique tone, and beautiful black-and-white cinematography, Passing isn't an experience you'll quickly forget — there's more bubbling tension and danger than you might have seen coming with this.
48. Stand By Me (1986)
You can do a lot worse on Netflix than returning to the nostalgia of a bona fide 20th-century classic.
Rob Reiner's run of movies during the late '80s and early '90s could put any director to shame. Right in among the likes of When Harry Met Sally and Misery (his versatility is endless), Reiner gave us the Stephen King adaptation Stand By Me. It tells the tale of some teenage friends on a trip to see a dead body.
That's it. The dead body stays dead. There aren't any demonic forces at play. King keeps his dark side buried. And yet, it might just be the most masterful movie adaptation of King's work ever made. The bond between the protagonists feels authentic and heart-wrenching, while the script packs in quotable gags amid all of the relatable bonding. It's simply perfect.
47. Dune (2021)
We're counting down the days to the Dune 2 release date with excitement already because this first film was pure sci-fi brilliance and it's now available to watch again via Netflix. Denis Villeneuve did what the great David Lynch couldn't back in the '80s, wrangling the invention and complexity of Frank Herbert's weighty tone into a coherent and thrilling blockbuster movie.
Timothée Chalamet is perfect casting as Paul Atreides, while we fell deeply in love with Oscar Isaac's take on Duke Leto. But the real standout of the whole thing is the monstrous prosthetics job to transform Stellan Skarsgård into Baron Harkonnen. Chilling.
46. Get Out (2017)
Here's one we can't wait to revisit. It's amazing really how quickly the idea of "Jordan Peele movies" became special. But when your first outing as a director is one of the most impressive horror masterpieces of the 21st century, that sort of thing will happen.
With a vicious and incisive brand of social commentary at its back, Get Out told the story of a young Black man who uncovered a shocking conspiracy while meeting his white girlfriend's family. The movie didn't completely abandon Peele's comedy background, but it also refused to pull a single punch in descending right into the heart of darkness in pseudo-liberal corners of white America.
This is also the film that convinced the world Daniel Kaluuya was a perfect leading man, and that's yet another reason to be grateful for it.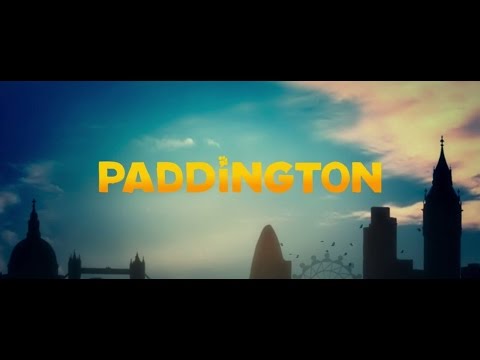 45. Paddington (2014)
Paddington is one of the best family movies of all time, period. So, the fact that Netflix has managed to bag this modern classic for its platform is a real treat that everyone should pay attention to. It is wholesome, has a touching script, and is just downright adorable.
Directed by Paul King, the flick follows our titular marmalade-loving bear who joins the Brown family after moving to England. Paddington's main goal this time is to buy a pop-up book for Aunt Lucy's 100th birthday. But, when the book is stolen, Paddington is framed for the crime.
This is truly a film for all ages, thanks to its touching moments, subtle comments on the treatment of refugees, and genuinely funny scenes. Paddington is a marvel, and personally, we can't wait until the Paddington 3 release date is announced.
44. Jaws (1975)
Among Netflix's catalog, there are always some stellar classics. However, when the best Steven Spielberg movie is on the streamer, you know we have to talk about it. To this day, the '70s masterpiece Jaws is the best shark movie of all time and is the perfect pick for anyone looking to feel tense and never to set foot in the ocean again.
Set in a summer resort town in the US, Jaws sees beachgoers get a nasty surprise after a killer great white makes the resident's beachfront its new hunting grounds. It is up to the new police officer, Martin Brody, a marine biologist and hardened shark hunter, to venture out in the waves and save the day.
Jaws is packed with suspense, has one of the most memorable scores around, and is a must-watch.
43. The Power of the Dog (2021)
This taut Jane Campion drama is a testament to the boons Netflix as a studio provides; there are not many behemoth production houses out there that would take a chance on a story as multifaceted and daringly executed as this one is.
With a beguiling array of performances from the likes of Benedict Cumberbatch, Kirsten Dunst, and Kodi Smit-McPhee, the film feels as if it has you tightly bound in a tense rope moments away from snapping.
The Power of the Dog's machinations on homoeroticism, strength, and intelligence resonates because of Campion's simple confidence behind the camera, and to delve any further into explaining its themes would probably ruin it for you, so we suggest watching its narrative unfold before reading any more about it.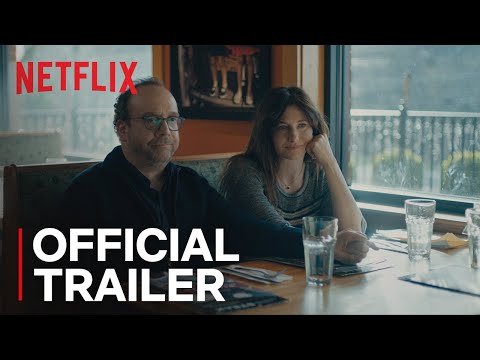 42. Private Life (2018)
In this relationship study, a couple struggling with infertility tries to preserve their marriage as they wrestle with the overwhelming possibilities of having a child together in a non-traditional way. And when an outgoing niece arrives in their life to complicate things, they must reevaluate what it is they're seeking as wannabe parents.
With the trimmings of a Noah Baumbach film with its slightly elevated slice-of-life approach to character writing and a soft spot imbued by Tamara Jenkins' direction, Private Life is perfect for those days when your head is a little too busy for explosions or spandex.
One of the best drama movies on the service, its 'everyday' take on dynamics and conundrums melts beautifully with the people it's about — who are just real enough to be relatable. Kathryn Hahn and Paul Giamatti, what more can we say?
41. The Pale Blue Eye (2022)
While certainly not an outright horror, The Pale Blue Eye is a dark and chilly period thriller with Christian Bale in the lead as a (very grumpy) retired detective. If that were all The Pale Blue Eye had to offer, we'd still be sold, but it also has much more.
With a cast that also features Gillian Anderson and Robert Duvall, the movie touches on the story of Edgar Allan Poe, and his penchant for the Gothic seeps into the story in dark and mysterious ways. We won't give anything else away, because really this a detective movie where you'll want to learn the ending for yourself. But it's the perfect watch on a cold, dark evening if you're looking for just a little spookiness.
Check out our The Pale Blue Eye review for more.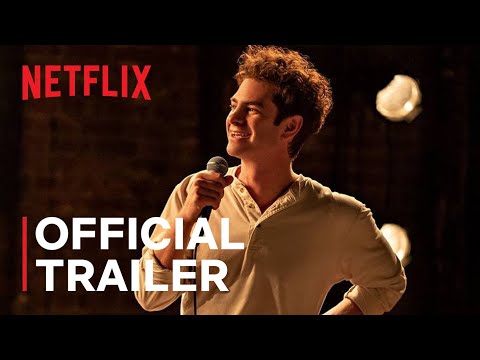 40. Tick, Tick…Boom! (2021)
Any movie with Andrew Garfield is worth a watch because he's a brilliant actor and exceptionally charismatic. Those two factors help Tick, Tick…Boom! immensely.
Helmed by Lin-Manuel Miranda, the film is a biopic in the form of a musical that follows the personal and professional struggles of Jonathan Larson, the creator of Rent. It's frenetic, exciting, funny, emotionally engaging, and will probably leave you needing to reach for a packet of tissues.
Tick, Tick… Boom! secured itself a handful of Oscar nominations and showed the world Garfield's vocal talents, too. It certainly ranks as one of the best musicals of recent times and is arguably the actor's greatest performance to date, too. It's a must-watch.
39. You Are So Not Invited to My Bat Mitzvah (2023)
It's obvious that Netflix has been able to take on teen stories for years now, and this is no exception. You Are So Not Invited to My Bat Mitzvah is about a young woman on the cusp of her Bat Mitzvah who has big dreams of how she wants her special day to go. Unfortunately, teen dramas, messed-up friendships, and annoying family dynamics cause all the usual dramas one can expect.
Starring Adam Sandler and his real-life family, there's a sense of ease and realism to the movie that makes this awkward coming-of-age journey even more palpable. Thankfully, its charm and humor are enough to pull you out of whatever uncomfortable memory of youth it might cause you to have.
38. Don't Look Up (2021)
One look at Don't Look Up's cast will tell you that this movie is stacked. Taking place in modern times, when an asteroid is hurtling straight toward the Earth, two scientists (Leonardo DiCaprio and Jennifer Lawrence) desperately struggle to get the rest of the world to acknowledge the oncoming danger. It's a battle of scientists vs. airhead news anchors, dumb members of the public, and denying politicians.
It's an incredibly frustrating journey, wrought with different kinds of comedy that intertwine together for one crazy ride. At times, the movie can seem a little clunky and misjudged (especially when it's trying to hit home the sociopolitical commentary), but there are some truly quotable moments and memorable scenes found in his star-studded Netflix comedy.
37. Moxie (2021)
Amy Poehler's sophomore feature as a director is a sparky, spirited tale of young women using the old format of DIY feminist zines to address very modern high school issues. Hadley Robinson has lots of fun with the lead role, with Poehler herself popping up as the character's mother.
This is far from a perfect movie, but it deserves credit for grabbing its themes by the scruff of the neck. Its smartly-written screenplay by Tamara Chestna and Dylan Meyer brings plenty of laughs along with its more serious ideas, and it's not afraid to admit how messy the search for progress can get.
36. Texas Chainsaw Massacre (2022)
It would be easy to dismiss David Blue Garcia's lean, mean horror movie as yet another shameless attempt to cash in on the name value of one of the genre's all-time classics. But actually, this is a relatively fun take on gentrification that wisely returns Leatherface to his origins as a largely silent killing machine.
The predominantly practical gore effects have a retro joy to them, and although this doesn't come close to its classic predecessor (Editor's note: a massive understatement), it has a stab at reviving the franchise. It also comes in at under 90 minutes, which is spot on for a late-night streaming watch. Sorted.
35. Pieces of a Woman (2020)
Vanessa Kirby richly deserved the Oscar nomination she earned for this intense drama. It begins with a 24-minute single-take sequence of Kirby's protagonist in labor. To say things get harrowing is, to put it mildly. It's a truly unforgettable scene, driven by the sheer commitment of Kirby's work in front of the unflinching camera.
What follows is a character study of the most intimate kind, following a family in the midst of the most unspeakable grief and turmoil. It's not cozy evening viewing, but it's among the most complete movies on the Netflix roster.
34. Oxygen (2021)
French filmmaker Alexandre Aja is best known for his blood-soaked noughties movies as part of what came to be known as the Splat Pack. If you haven't seen High Tension – known in the UK by the excellent title Switchblade Romance – get on that right now. Oxygen is a nail-biting thriller set in a single location, and we still haven't recovered from it.
Mélanie Laurent plays Liz, who wakes up in a cryogenic pod with no memory of how she got there and a dwindling supply of oxygen. The tension cranks higher and higher, plot twists unravel one after the other, and Laurent does stellar work. It's a winner.
33. I Lost My Body (2019)
Jérémy Clapin's truly unique French animation, available in subbed and dubbed versions, is a genuine original and might be the most unusual movie on this entire list. It follows a lonely severed hand on a journey to reunite with the rest of its body.
The silent comedy antics of the hand are intercut with flashbacks explaining how it came to be separated from Naoufel, voiced in the English dub by Dev Patel. This movie defies categorization, but it's both hilarious and touching. Just trust us on this one.
And if you can't get enough of animation, there's a great treasure trove of the best Netflix anime available on the platform to keep you busy.
32. Klaus (2019)
Netflix has been responsible for some of the best Christmas movies of the last decade, but it has also become a repository for some of the worst movies set around the festive period. Klaus is a stunning hand-drawn animation that definitely fits into the first category.
The story follows a postman (Jason Schwartzman) who forms a connection with a secretive toymaker (JK Simmons). To the surprise of no one, that toymaker becomes Santa Claus. But this tale is emotionally devastating and thematically resonant, as well as boasting absolutely beautiful design.
31. Eurovision Song Contest: The Story of Fire Saga (2020)
Show us someone who claims not to like Eurovision, and we'll show you, someone who's never watched Eurovision, and what better gateway to the world's greatest song contest than David Dobkin's wonderful comedy The Story of Fire Saga!
Starring Will Ferrell and Rachel McAdams as Lars Eriksson and Sigrit Ericksdóttir, two childhood friends who dream of winning Eurovision, The Story of Fire Saga is packed with laugh-out-loud gags, bonkers characters, and some of the best original songs this side of an ABBA B-side. Does it make a lot of sense? Not really, but it's a touching love letter to Eurovision, the silliest song contest in the world.
30. Dolemite Is My Name (2019)
A comeback of sorts for Eddie Murphy, Dolemite Is My Name tells the larger-than-life true story of Rudy Ray Moore and his brash alter ego, Dolemite. Bold and brilliant Dolemite Is My Name is a surprisingly poignant story about the art of cinema and the history of Blaxploitation that's fuelled by Murphy's powerhouse performance.
Of course, it goes without saying that Murphy is one of the most influential performers of recent decades. While you might be surprised to see his name on a Netflix original, there's no denying that he continues to shine time and time again, no matter the platform.
29. Beasts of No Nation (2015)
Way back in 2015, the idea of a Netflix Original Film was a completely alien concept. But then the streamer shelled out millions for the distribution rights to future James Bond director Cary Joji Fukunaga's powerful drama Beasts of No Nation.
It's a brutal, shocking tale of child soldiers fighting a civil war in West Africa. Idris Elba gives one of his best and most chilling performances as the violent, abusive commandant leading a battalion of child fighters. This definitely isn't a fun weekend viewing, but it showed that Netflix was taking its original movies very seriously indeed.
28. Gerald's Game (2017)
Stephen King's novels and short stories have always been a fertile ground for filmmakers, and before Mike Flanagan was the ultimate Netflix darling with his Flanaverse, he turned a supposedly unfilmable novel into one of the best-ever King adaptations.
Carla Gugino stars as a woman left handcuffed to a bed in a secluded house after her husband dies of a heart attack during a sex game. It's a simple setup, but it gives way to some seriously intense thrills. The appearances of the "Moonlight Man" might be terrifying, but that's nothing on one of the most infamously gory moments in modern cinema. We still wince just thinking about it.
27. Malcolm & Marie (2021)
Despite a slightly wonky script from director Sam Levinson, Malcolm, and Marie manages to get by on the chemistry of its central performers, Zendaya and John David Washington, who elevate a potentially exhausting story about domestic misery into something surprisingly watchable with some of the most palpable onscreen chemistry committed to digital celluloid in recent years.
If you're expecting Euphoria: The Movie, you'll be disappointed. Malcolm and Marie are much more toned down than the director's usual works. But what it lacks in style, it makes up for in a performance showcase from its two leads, who don't disappoint.
26. The Old Guard (2020)
If you think a film about immortal warriors working as mercenaries sounds pretty cool, you'd be very right. A lot of that comes down to the stylish and exciting direction of Gina Prince-Bythewood, who turns what could have been a by-the-numbers action movie into a wildly bombastic thrill ride.
Still as exciting as The Old Guard is, what's most impressive about it is how it backs up these incredible set pieces with a degree of substance that's often lacking from other films in the genre. Who'd have thought that the philosophy of immortality and gun fights would go together so well? To learn more about the upcoming sequel, read our article on The Old Guard 2 release date here.
25. Mank (2020)
Directed by David Fincher, using a screenplay from his father, Jack Fincher, Mank tells the story of screenwriter Herman J. Mankiewicz as he worked on the greatest movie ever made, Citizen Kane.
In Fincher's skilled hands, what could have been a tedious history lesson on the Hollywood of yesteryear becomes a captivating story about an artist's passion in the face of those trying to destroy him.
Featuring some sumptuous production design, stunning cinematography, and two incredible performances from Gary Oldman and Amanda Seyfried, Mank is a love letter to a man Hollywood tried its best to forget.
24. El Camino: A Breaking Bad Movie (2019)
Following up the Breaking Bad finale was no easy task, but El Camino: A Breaking Bad Movie was the perfect epilogue to Walter White and Jesse Pinkman's story that tied off a lot of loose threads without falling victim to blatant fanservice.
Directed by series creator Vince Gilligan, El Camino is stylish without being flashy, and the writing is tense and paranoid while still being a recognizable Breaking Bad story. The real star of the show, though, is Aaron Paul, who steps back into Pinkman's complex shoes without missing a beat.
23. Cam (2018)
A psycho-thriller about Alice, a camgirl who finds herself replaced online by a deranged AI doppelganger, Cam is one of the odder films on this list, but its weirdness is a strength.
The entire film is a beguiling neon-lit mystery, as well as a trippy allegory for the terrors of identity theft. Madeline Brewer is sensational as both Alice and her creepy clone. Just be warned; you may want to stay offline after watching.
22. The Wonder (2022)
Florence Pugh gave her best performance of 2022 in The Wonder, a drama movie about a young girl who seems to have the miraculous ability to stay alive without eating. A brilliant battle between reason and religiosity, The Wonder manages to take a rather parochial tale and turn it into something quite special.
Of course, Florence Pugh is the star of the show, but that's not all there is to this haunting, atmospheric drama. There's plenty to consider after watching, namely the morality of belief and personal responsibility. Yep, it's a thinker. But the eerie style and empty aesthetic will stand out the most.
21. The Two Popes (2019)
The Two Popes follows Pope Benedict XVI (Anthony Hopkins) as he tries to convince Cardinal Jorge Bergoglio (Jonathan Pryce), who will later become Pope Francis, not to resign in the wake of the Vatican leaks scandal, which exposed corruption at the heart of the Papal State.
Slow and methodical, The Two Popes is essentially a two-hour conversation between two men with very different philosophies, yet, thanks to the astounding acting of Hopkins and Pryce, the film is as propulsive as any action movie.
20. Extraction (2020)
What Extraction lacks in subtlety, it makes up for in Chris Hemsworth punching and shooting people, and who doesn't love seeing a sweaty bloke inflict violence on a bunch of kidnappers? In all seriousness, Extraction is a solid action thriller that boasts some incredible set pieces and some wild violence, just don't go in expecting much of a plot.
What's more, there's even a sequel now on the platform, too, so you can invest in the gut-punch action franchise that is now starting to come alive in front of our very eyes.
19. The Trial of the Chicago 7 (2020)
Based on the true story of a group of anti-Vietnam War protesters accused of deliberately trying to provoke riots, The Trial of the Chicago 7 is a fiercely powerful courtroom drama, written a directed by the one and only Aaron Sorkin, and the film more than plays to his strengths.
Arguments become battlegrounds as the seven try to defend themselves from a court that's already decided on their guilt. Couple that with powerhouse performances from Yahya Abdul-Mateen II, Joseph Gordon-Levitt, Michael Keaton, Frank Langella, John Carroll Lynch, Eddie Redmayne, Noah Robbins, Mark Rylance, Ben Shenkman, Jeremy Strong, and Sacha Baron Cohen, who may deliver a career-best performance, and you have a recipe for something truly special.
18. They Cloned Tyrone (2023)
They Cloned Tyrone had the misfortune of landing on Netflix the same day Barbie and Oppenheimer hit theaters, but that's not stopped Juel Taylor's homage to the Blaxploitation films of the '70s becoming a big hit for Netflix.
A fusion of social satire and science fiction, They Cloned Tyrone is a riveting and entertaining mystery that'll make you laugh and think at the same time. Even if science fiction's not your thing, it's worth seeing for the impressive performances of John Boyega, Teyonah Parris, and Jamie Foxx.
17. The Ballad of Buster Scruggs (2018)
Some of the best directors have been known to put their passion projects out on Netflix (usually when the major studios don't want to take risks on something a little more offbeat). This results in movies like The Ballad of Buster Scruggs, an anthology by the Coen Brothers that is probably one of the weirdest and best Westerns we've seen in years.
Buster Scruggs explores six vignettes set across the American Frontier and boasts some serious star power. It's strange, it's unfamiliar, but it's still a very fun ride and is a must-watch for those who enjoy the folklore-style tales of the American West.
16. Bird Box (2018)
If you're looking for a high-concept apocalyptic horror movie, then Netflix has you covered. Bird Box was added to the collection of best Netflix horror movies back in 2018 and proved that Sandra Bullock is just as at home in frightening situations as is in comedy.
It follows Bullock as Malorie, who suddenly finds herself trapped as the world transforms into a place in which monsters lurk. If you look at them, you die. A pretty solid concept and is basically the soul sister to A Quiet Place.
15. Do Revenge (2022)
We want to bring back camp 2000s movies, so, of course, we've included the satirical payback thriller, Do Revenge, here. It's a witty callback to an era of cinema yearned for by many. From its 10/10 pop-rock soundtrack to the satisfying pastel costume design, it rolls around in melodrama like a pig in mud.
Its tart humor, unapologetic sentimentality, and ability to utilize Riverdale's Camila Mendes better than anything else, and timeliness make it a modern camp classic. It's a wild summer ride to be enjoyed with a cool glass of lemonade and a non-judgmental attitude toward its Gen-Z target audience.
14. Army of the Dead (2021)
Zack Snyder knows a thing or two about cannibalistic undead ghouls. The opening of his Dawn of the Dead remake qualifies it as one of the best zombie movies ever made (although others on the TDF team may disagree), and Snyder seems to have a real affection for the genre if Army of the Dead is anything to go by.
This movie is capital 'B' bonkers with a deliberately over-the-top plot that smashes together the heist and zombie genres. What we end up with is a hilarious, action-packed gore-fest that may not always make sense but always entertains. We can't wait for the Army of the Dead 2 release date!
13. Okja (2017)
A movie about a young girl raising some weird super pig doesn't sound like a recipe for success, but in the hands of director Bong Joon-ho, this story about humanity's treatment of animals and our relationship with meat becomes something truly special.
Bong deftly balances high-spirited adventure with a timely moral message without ever coming off as preachy. If you're a meat-eater, though, don't watch it while eating your dinner unless you want to feel really guilty.
12. All Quiet on the Western Front (2022)
A harrowing and brutal exploration of the terrible reality of war, All Quiet on the Western Front follows Paul Bäumer, a young German soldier in the trenches of WWI. Through Paul's experiences in the mud and carnage of battle, director Edward Berger explores the futility and absurdity of war.
While it's a heavy and lengthy piece of work, it truly stands among the best war movies ever made. It's unrelenting, heartbreaking, and, at times, too much to bear. All this means we get a very unfiltered look at the horrors of war seen through the eyes of young, optimistic soldiers who quickly learned the truth in the harshest of ways.
11. Guillermo del Toro's Pinocchio (2022)
For the longest time, when people thought about 'Pinocchio,' they probably thought about Disney, but thanks to Guillermo del Toro, that's not true anymore.
Del Toro's beautiful and thoughtful stop-motion movie is a mature (and surprisingly violent) adaptation of the classic story, which updates the songs and swaps the family-friendly visuals for a far creepier atmosphere.
Honestly, del Toro's Pinocchio isn't just a great Netflix movie. It's one of the best animated movies ever, as well. Read our del Toro's Pinocchio review here.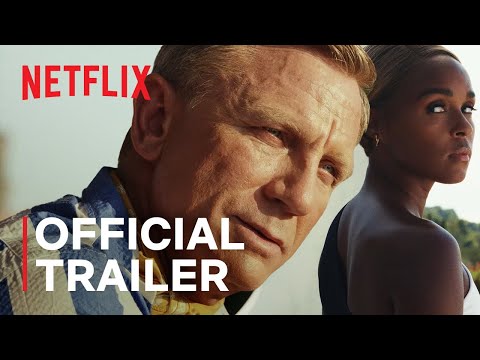 10. Glass Onion: A Knives Out Mystery (2022)
Knives Out was a sensation when it came out in 2019 — so much so that Netflix quickly snapped up the franchise and announced its intention to produce not one but two new Knives Out movies.
The first of these, entitled Glass Onion, was released on the platform in 2022. Daniel Craig's Benoit Blanc was just as delightful as ever, with a hilarious supporting cast including Ed Norton, Janelle Monae, Kate Hudson, and Dave Bautista helping to keep things fresh.
In our Glass Onion review, Editor Tom Percival awarded the "gripping, hilarious, and whipsmart" film a five-star rating. So if that's not enough to convince you to watch it, we don't know what is.
9. Da 5 Bloods (2020)
Delroy Lindo gives a monologue straight to the camera in Spike Lee's post-Vietnam reflection that's worth a try alone. That the rest of the feature makes for a thoughtful, meditative look at trauma, race, and male camaraderie is an added bonus.
Lindo is one of the 'Bloods,' along with Clarke Peters, Norm Lewis, and Isiah Whitlock Jr, a group of Black soldiers who served together in Vietnam. Their squad leader, Norman, was killed in action near some buried treasure. Decades later, they find out there's a chance to retrieve Norman's body and all that gold and decide to return.
Filming took place across Vietnam, China, and Thailand, and Lee frequently surrounds his actors with lush greenery to demonstrate the inescapable nature of their experiences. Johnathan Majors joins in as Lindo's son, a supporting turn that almost rivals Chadwick Boseman's brief, poignant appearance. Top form, all the way around.
8. His House (2020)
In which ghosts living in the walls are only marginally worse than an imminent visit from the council. Wunmi Mosaku and Sope Dirisu are Rial and Dol, Sudanese refugees who find themselves at the will of Britain's asylum program. Their small house, which they have to maintain under strict rules unless they'll be deported, begins to exhibit odd noises that get progressively worse.
All the while, Dol and Rial navigate barriers in language, culture, and medical access. The ghost movie keeps the frights gradual without losing focus on our two leads and their dehumanizing journey toward building a new life. Rarely will a visit to the local authorities seem so chilling.
7. The Mitchells Vs. The Machines (2021)
Sony has, on occasion, put out some of the most creative animated movies around, such as Cloudy with a Chance of Meatballs and the masterpiece that is Spider-Man: Into the Spider-Verse.
The Mitchells Vs. the Machines pits a suburban family against a rogue AI hellbent on world domination in a colorful, heartwarming adventure movie that's always got another visual gag up its sleeve.
Katie Mitchell is a filmmaker about to study her craft in college. Her father, Rick is disappointed about the move, and on a road trip to her new dorm, they, along with mother Linda, and brother Aaron, find the excursion disrupted by evil robots – typical! A gigglesome script is bolstered by a charming aesthetic that merges Katie's perspective with our own to wonderful results.
6. I'm Thinking of Ending Things (2020)
The first in a three-picture deal with Netflix has Charlie Kaufman crafting one of his most surreal movies yet. We start with Jessie Buckley as a nameless woman on her way to meet her partner Jake's parents. She's pondering breaking it off with him but never gets a good chance to do so.
Kaufman writes and directs the feature, imbuing it with the same unease found in Anomalisa and Synecdoche, New York. Something as simple as a dog shaking its fur becomes unsettling when it goes on for too long. That's just the start: Jake's family home is a true liminal space that swallows Buckley and us with it.
5. The Irishman (2019)
The film that drew Joe Pesci out of retirement. Maybe he did it because it's Martin Scorsese; maybe it was for Al Pacino and Robert De Niro; maybe it was the screenplay – whatever the case, The Irishman presents several legends proving exactly why they're revered so much.
De Niro and Pacino's temperaments are played off each other: De Niro is the quiet, sheepish trucker-turned-hitman Frank Sheeran, while Pacino goes loud with charismatic union leader Jimmy Hoffa. Frank is employed by Russell (Joe Pesci), but his loyalties become split over time when Jimmy and Russell irreconcilably disagree.
Internal conflict and burgeoning alienation from his family are threaded through Frank's life story. It's a spiritual slow burn that seems to ask us for penance. Or maybe The Irishman just wants us to hear Frank's side of it all. It's Scorsese – make your own mind up.
4. Black Mirror: Bandersnatch (2018)
After four seasons, Charlie Brooker had us decide just how dark Black Mirror should get with an interactive installment. More than just another meditation on whether computers will doom us all, Bandersnatch involves a creative adaptation of a choose-your-own-adventure novel into an adventure game, injecting some potent satire.
Fionn Whitehead is the protagonist, Stefan, who's determined to translate the book into one of these new-fangled videogames in the '80s. He's encouraged by Colin (Will Poulter), but development is anything but linear. Quite a few endings await, from the regular to the utterly bizarre, and the sheer level of craft in pacing and mapping it out is staggering.
3. Roma (2018)
Alfonso Cuarón takes a break from genre fare such as Children of Men and Gravity to give us a look into his youth. Not a full biopic, Roma takes us to the same district of Mexico City he grew up in, where we follow Cleo, a live-in housekeeper to an upper-class family who's just become pregnant.
Burgeoning motherhood is just one concern, as tensions between protestors and paramilitary soldiers are becoming increasingly volatile. Cuarón's picture remains gentle, focused on Cleo and her attempts to care for her adopted family. A fraction of the effects you might expect from him and just as stirring.
2. The Sea Beast (2022)
Another in Netflix's growing repertoire of industry-leading animation, The Sea Beast is a grand monster-hunting parable from career Disney and Pixar artist Chris Williams. Previously co-director of Big Hero 6, Williams trades superhero teams for shipfuls of sea dogs looking to net themselves a mighty beast from the ocean depths.
For centuries, humans and these behemoths have been trapping each other until one child, Maisie (Zaris-Angel Hator), starts to think maybe this is all a little more complicated. Beautiful in every way you'd like it to be.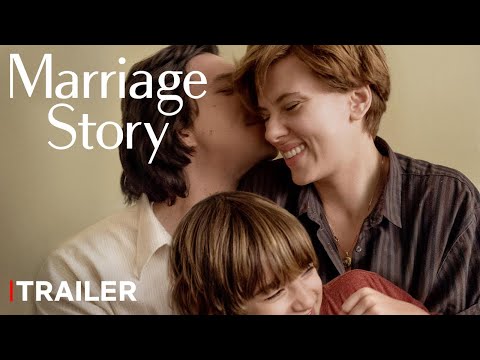 1. Marriage Story (2019)
Set in the final days of a marriage between Charlie (Adam Driver) and Nicole (Scarlett Johansson), Marriage Story — despite the name — is a movie that details a painful and bitter divorce.
Despite that, it's funny and full of heart thanks to an exquisite screenplay and career-best performances from Driver and Johansson, as well as a score from Randy Newman, which will pull at your heartstrings. It's not a romance movie, but in its own strange way, it is romantic. And it even (subtly) manages to have a happy ending.
If you want to know more about the cinema of tomorrow, check out our guide to all the new movies coming in 2023. We've also got a list of everything new on Netflix this month and a guide to the secret Netflix codes that unlock the full library of the best Netflix series and movies.
You can also find out why some of the Netflix One Piece scenes weren't good enough for the anime creator, read our One Piece review, and learn about the Netflix movie that saved Cartoon Saloon.