What are the best comedy movies? Humour is a very personal thing, but we're willing to bet our list of the best comedy movies will stand up to scrutiny. There's something here for everyone, whether it's full-on belly laughs, the best kind of tears, or cringe-induced sniggering behind your sofa cushion.
The sign of a great comedy movie is not only its ability to make you laugh but to make you think and feel. From the slapstick satire of Borat to the spooky shenanigans of Ghostbusters and Shaun of the Dead, this list has it all. If you love farce, we've even included the surreal jokes of Monty Python and the Holy Grail and the mortifying Napoleon Dynamite.
So, join us at The Digital Fix for some of the best comedy movies you should definitely consider watching the next time you need cheering up, or if you've watched them already, why not have a viewing party? After all, laughter is the best medicine. So without further adieu here are our picks…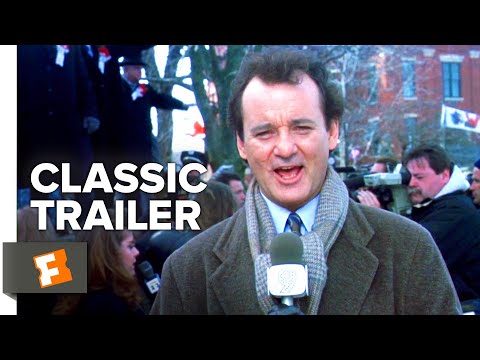 1. Groundhog Day
It's Groundhog Day! Potentially Bill Murray's best performance (shocking coming from a Ghostbusters fan), Groundhog Day manages the impossible. It's a side-splittingly hilarious morality story that isn't po-faced or hectoring. Murray is integral to the movie's success bringing a sardonic but sentimental edge to the film.
2. Shaun of the Dead (2004)
Who knew a zombie movie could be so funny? Dubbed by its creators a 'rom-zom-com', Shaun of the Dead follows dead-end salesman Shaun (Simon Pegg) and his friend Ed (Nick Frost) as they take refuge from zombies in their local pub to protect themselves and their loved ones.
Dying can be serious, too! Best horror movies
All of a sudden, Shaun's seemingly pointless life becomes a fight to save himself and those closest to him. This horror-comedy zombie parody is the first in the Three Flavours Cornetto trilogy, directed by Edgar Wright and starring both Simon and Nick, and the overarching theme that runs through them all is that they're hysterical.
3. Airplane! (1980)
When it comes to the comedy classics, few hold a candle to the '80s movie Airplane! A parody film on disaster movies – particularly the '50s movie Zero Hour! – Airplane! follows the events of a commercial flight gone wrong, as passengers and crew members fall ill following a case of food poisoning.
An ex-fighter pilot is tasked with saving the day. The only problem is that his time at war gave him a fear of flying as well as a 'drinking problem' – splashing his beverages everywhere – leading to some complications. There are one-liners, side-splitting jokes, and stellar performances from the likes of Robert hays and Leslie Nielsen.
Airplane! is a feel-good movie like no other, a highly acclaimed flick, and may just be one of the most quotable movies ever to be made. In short, you can't miss it.
4. Borat (2006)
Borat (Sacha Baron Cohen) is a reporter from Kazakhstan tasked with heading to the United States to film a documentary all about how it's the greatest country on Earth. Instead, he decides to launch a far-fetched scheme to find Baywatch star Pamela Anderson and make her his wife.
It's full of absolutely outrageous scenes that fly so incredibly close to the boundaries of acceptability that it's questionably controversial. The tongue-in-cheek satire of Borat brings vulgarity to the forefront with hilarious results.
5. Happy Gilmore (1996)
We couldn't make a list of comedy movies and not put an Adam Sandler and Happy Madison Productions movie on it, and Happy Gilmore is one of the absolute finest. Failed hockey star, Happy Gilmore (Adam Sandler) realises his hockey slap translates incredibly well into the world of golf making him a golfer with a shot at the big time.
Get in the hole! Best Adam Sandler movies
Happy takes on the champions to try and win a large cash prize and buy back his grandmother's house to keep her from moving into a nursing home. For Sandler, the '90s and '00s were a golden era, and this no-hope-turns-good yarn is one of his best.
6. The 40-Year-Old Virgin (2005)
As the title suggests, Andy (Steve Carell) is a 40-year-old virgin. One day, during work at the electronic store, his colleagues learn about his four decades of abstinence and make it their personal quest to help him have sex for the very first time.
Directed by Judd Apatow, known for other comedy greats like Forgetting Sarah Marshall and Superbad, Andy learns to navigate the world of relationships with his innocence and naivety getting him into all sorts of awkward, absurd, and amusing situations. Throw in Seth Rogen and Paul Rudd for good measure, and you've got yourself a top comedy flick.
7. Office Space (1999)
Cult hit Office Space wasn't immediately recognised as a comedy classic but time has done it justice. Peter (Ron Livingston) hates his office job but by trying his hardest to lose it, he ends up getting promoted.
Alongside his two colleagues, they hatch a plan to embezzle money from the company in a bid to break out from the corporate world that holds them down. This 'cubicle classic' comes from director Mike Judge, the man behind iconic animated series, King of the Hill and Beavis and Butt-head, whose style of comedy translates wonderfully to the big screen.
8. Planes, Trains and Automobiles (1987)
This '80s movie classic sees Neal (Steve Martin) and Del (John Candy) as a mismatched pair brought together after their flights get cancelled, and they want to make it home in time for Thanksgiving. In true comedy style, the two men start as a bickering odd couple but over the course of their three-day misadventure, against all odds, they become friends.
Need for speed? Here's the Fast and Furious timeline
John Candy's character Del is a quirky curtain ring salesman with a very laid-back attitude, in contrast to Steve Martin's Neal, a highly-strung marketing exec on the verge of a breakdown should he not get his way. Both iconic comedy actors at the time, this comedy holds its own to this very day.
9. Bridesmaids (2011)
Annie (Kristen Wiig) is a single woman floating around aimlessly in her 30s when she's asked to be the Maid of Honour at her best friend, Lillian's (Maya Rudolph) wedding. But she's got competition. Helen (Rose Byrne) brings both money and togetherness to the table to rival Annie's questionable life decisions, which leads to rivalry and hilarity.
Wedding blues? Best rom-coms
Paul Feig and Judd Apatow break the Hollywood mainstream with this mostly female cast making it a standout movie for challenging the ideals set out in the comedy world.
10. Anchorman (2004)
We don't know how to put this, but Ron Burgundy is kind of a big deal. People know him. He's very important. He has many leather-bound books, and his apartment smells of rich mahogany. Will Ferrell was the king of comedy in the 2000s, and Anchorman may well be his pièce de résistance.
With a star-studded cast including Steve Carell, Paul Rudd, Christina Applegate, and Vince Vaughn, this hilarious story of the rise and fall of a charismatic newsreader is endlessly quotable. You stay classy, readers.
11. Ghostbusters (1984)
If there's something strange in your neighbourhood, who ya gonna call? Ghostbusters! As close to perfect as a movie's ever come, the original Ghostbusters combines a high-concept story, some of the finest comedic actors of the day at the height of their powers, and brilliant special effects to make one of the finest supernatural comedies ever.
If there's something strange! Best ghost movies
Directed by Ivan Reitman, the film sees three paranormal investigators launch their own ghost exterminator business after being fired from their university. While some have credited Bill Murray as carrying the film, we believe it's far more of an ensemble piece than people think, with Ramis, Ackroyd, Weaver, and Hudson all adding their own shine to an already brilliant script.
12. Monty Python and the Holy Grail (1975)
This critically-acclaimed movie brings the farcical and witty together thanks to the Monty Python comedy grouping of Michael Palin, John Cleese, Eric Idle, Terry Gilliam, and Graham Chapman.
Strikeout: Best adventure movies
This paradoxical movie plays out King Arthur and his knights' quest to find the Holy Grail during the Middle Ages, and it's ram packed with memorable quotes that you may have already heard but didn't know come from this movie. This is why, if you haven't already, you need to watch it.
13. Napoleon Dynamite (2004)
Napoleon Dynamite (Jon Heder) is an awkward teenager navigating life when a new kid called Pedro joins his school. Napoleon embarks on a campaign to get Pedro elected as class president.
This off-beat comedy movie is hard to pigeonhole given its vast range of iconic moments, such as a dance performance to Jamiroquai's 'Canned Heat', the infamous liger, and a grandmother's broken coccyx on the sand dunes.
14. Some Like It Hot (1959)
Big screen stalwarts Jack Lemmon and Tony Curtis star in this 1959 iconic movie where their characters, a pair of musicians, witness a mafia hit and have to flee for their lives. They end up going undercover in an all-female travelling band by disguising themselves as a couple of their members.
Best of the best: Best movies of all time
There they meet Sugar, the lead singer of the band, played by Marilyn Monroe herself. Considered by many to be one of the greatest movies of all time, Some Like It Hot is quick-witted, raucous, and spectacularly funny.
15. This Is Spinal Tap (1984)
A mockumentary that occasionally cuts very close to the bone in its satire of '80s rock stardom. Spinal Tap, a fictitious British group, is riding high on the back of a hit album, but all the attention puts a strain on their dynamic.
Increasingly comical stage segments are mixed with interviews and candid personal drama, many of which were improvised under the eye of director Rob Reiner. When you've talents like Christopher Guest, Harry Shearer, and Michael McKean, the laughs come easy. On top of their comedic chops, they're all quality musicians, adding to the authenticity.
16. Shiva Baby (2020)
Shiva Baby is anxiety attacks in movie form. Packed with cringe humour, bitting delivery from its star Rachel Sennot, and a sensitive romance subplot, this dramedy is soul-food for people in their 20s who feel like tumbleweeds.
Hilarious, but with character drama that matches the comedic chops in its ability to cut, this mostly-single-location movie is easily one of the best comedies of the 2020s so far.
17. School of Rock (2003)
Could this really be a best comedies list without the historical works of Jack Black making an appearance? The School of Rock brought us genuinely gut-busting gags, physical comedy, and quotable lines that we still use to this day ("Because I'm sexy! And chubby, man!") all in the form of a digestible but unique family movie.
Plus, with a (literally) rocking soundtrack and a legacy that's probably to thank for breeding a whole legacy of wannabe rock stars, School of Rock is an important piece of culture. We love Jack Black in everything he does, but something about this particular flick just warms our hearts and reminds us of better days.
18. Popstar Never Stop Never Stopping (2016)
The union between the best musicals and comedy movies is a fruitful one, and it became even more fruitful in 2016 when The Lonely Island delivered a satirical spin on the vanity music documentary. Andy Samberg plays the vaguely talented but exceptionally vain – no matter how much he sings about being humble – Conner4Real, as his music career crumbles.
Packed with celeb cameos and one of the strongest gag rates of any recent comedy, Popstar is sharp, silly, and full of memorable tunes. Get ready to request the Donkey Roll at every wedding you ever go to.
19. Dr Strangelove or: How I Learned to Stop Worrying and Love the Bomb (1964)
Stanley Kubrick mastered the art of filmmaking across many genres. While his more serious work like horror movie The Shining and war movie Full Metal Jacket often dominate discussion, it's easy to forget just how funny he could be as a director.
Featuring a star turn from comedy legend Peter Sellers, Dr Strangelove uses Cold War tensions as a backdrop for a most chaotic and hilarious series of events that threaten to destroy the entire planet. After all, if you can't laugh (or fight) in the war room, where can you?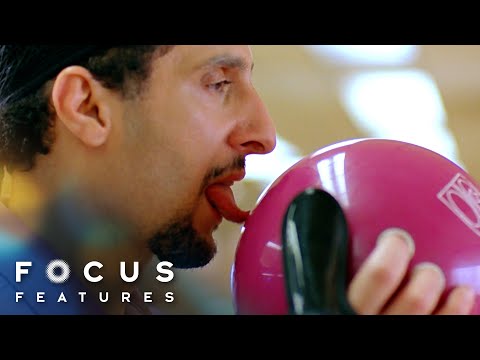 20. The Big Lebowski (1998)
Jeff Bridges, John Goodman, and Steve Buscemi having this much time together would always yield some gold. Under the sharp comedic instincts of Joel and Ethan Coen, it's no accident they created one of the best '90s movies.
Bridges plays Jeffrey 'The Dude' Lebowski, a bowling enthusiast and white Russian drinker who winds up delivering ransom money for another Lebowski in a bizarre case of mistaken identity. The Dude being as confused as you are at every turn is key to the overall vibe, and loud performances all around make it a crowd-pleaser every time. The entry that ties this list together.
21. Booksmart (2019)
Olivia Wilde's high school graduation comedy features a tripped-out Barbie doll sequence, an absurd Billie Lourd performance, and fresh humour that doesn't sound like it was written by thirty-year-old dudes wearing the skin suits of teenaged girls — a rarity.
Booksmart's frenetic energy, above-the-belt humour, and genuine care for its characters set it apart from other teen movies. The premise may sound like it was made for a cheap Netflix movie, but this movie won't be slipping into the void anytime soon.
22. Withnail and I
When we put this list together, we demanded the finest comedy movies available to humanity, we want them here, and we want them now… ahem! Sorry about that. I've not been the same since I went on holiday by mistake.
Written and directed by Bruce Robinson, Withnail and I follows two unemployed bohemians as they attempt to take a country break. Heartbreaking and hilarious in equal measure, Withnail and I is a drugged-up and giddy exploration of nonconformism and the tragedy inherent in life on the fringes.
23. His Girl Friday (1940)
Perhaps the finest of the screwball comedies, this Howard Hawks movie is about as fast and furious as you can be without getting into Vin Diesel's car. Cary Grant plays a smooth-talking newspaper editor keen not to lose Rosalind Russell's gifted reporter, who also happens to be his ex-wife.
They pledge to cover just one more story together, and the dialogue never lets up for a second. It's smart, snappy, and performed in a display of pure kinetic energy by the two stars. Classic comedy at its lightning-quick finest.
24. Austin Powers: International Man of Mystery (1997)
With spy movies often packed to the brim with hot, smouldering men in suits who always take themselves too seriously, Austin Powers was deeply refreshing. It's unashamedly goofy, razor-sharp in its satire of the James Bond movies, but never in a way that feels too self-important and pretentious. No archetypes and tropes are safe in this film, and it's as much a celebration of what it's making fun of as it is a gigantic piss-take.
Mike Myers is the indisputable star in his dual role as Doctor Evil and Austin Powers, but a strong supporting cast and bright, psychedelic theme mean there's never a dull moment, as it revels in its cringe rather than trying to avoid it.
25. Zoolander (2001)
Love it or leave it, it's undeniable that Zoolander has become one of the most frequently-quoted comedy movies this side of the millennium. Its inherent goofiness is so lovable, that it's easy to misread Zoolander as an unsophisticated farce.
Admittedly, yes, as with most movies of the early 2000s, it does political correctness in some moments, but it's rare to find a comedy movie of the time that avoids this. And whether it's Ben Stiller and his vapid model pals frolicking in showers of petrol at the gas station, the over-the-top mining montage, or the completely unnecessary but beloved Billy Zane cameo, Zoolander caught our hearts at a time when we were younger, more naïve, and has stayed there since.
26. Pitch Perfect (2012)
The ultimate cosy night in movie, Pitch Perfect blends cringe with endearing in its tale of a group of college misfits who join an acapella competition.
With Anna Kendrick, Rebel Wilson, and many more in its female ensemble, this is a classic feel-good affair but also doesn't hold back a single punch in its comedy writing — it is written by Kay Cannon, after all.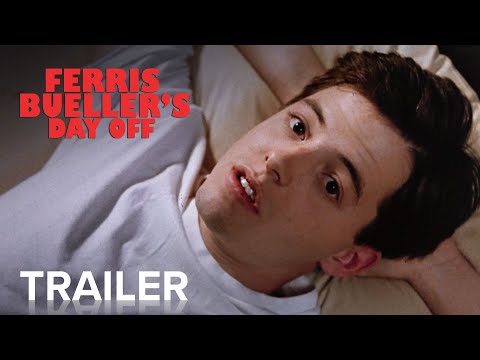 27. Ferris Bueller's Day Off (1986)
Ferris Bueller's Day Off is teen comedy at its finest and introduced the world to the wonders of a sassy narrator who seems to get away with just about anything. Directed by John Hughes, the flick is a hilarious case study of a high schooler's dream – ditching school and being smart enough not to get caught.
Ferris is a classic slacker, who decides to use his last fake sick day of school to get his anxiety-riddled best friend Cameron to let loose before they head to university. After setting up elaborate plans and excuses to keep the principal and his meddling sister busy, Ferris and his friends explore Chicago and learn to let loose among the hustle and bustle of teen life.
With one-liners, genuinely funny slapstick moments, and great characters all around, Ferris Bueller's Day Off is a classic that you won't regret watching.
28. In Bruges (2008)
Before they made last year's Oscar-nominated tragicomedy The Banshees of Inisherin, the triumvirate of writer-director Martin McDonagh and stars Brendan Gleeson and Colin Farrell made this raucous dark comedy thriller. The duo play assassins holed up in the Belgian tourist spot after fleeing an initially unspecified mishap.
It's a devilish comedy packed with bad taste and bloodshed, but the chemistry between Gleeson and Farrell keeps everything on the right side of heartfelt en route to a surprisingly poignant finale. Ralph Fiennes shows up, too as one of the best movie villains of his career. Sorry, Voldemort.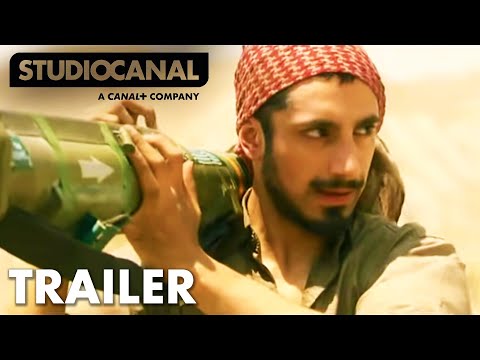 29. Four Lions (2010)
A film about a terrorist group plotting to detonate a bomb during the London Marathon may not sound like it's going to bring the house down. Still, Chris Morris's incisive and incendiary satire manages to skirt tastelessness and instead demonstrates the inherent silliness of fundamentalism.
While it won't be everyone's cup of tea, Four Lions is an undeniably hilarious film that does the impossible and makes terrorism funny while offering a surprisingly sympathetic view of those seduced by extremist rhetoric.
30. Game Night (2018)
Jason Bateman and Rachel McAdams lead an incredible cast in one of the most watchable comedies ever made. The plot's clever, the jokes are slick, but the real reason Game Night is such a triumph is the chemistry between the friends. You genuinely believe you're watching a group of good mates experience a truly traumatic evening of 'fun', and the banter feels extremely natural.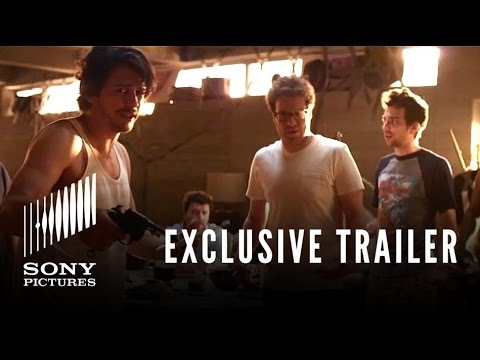 31. This Is the End (2013)
We love it when celebrities can point the finger at themselves and laugh, and This is the End serves as one big meta-joke. When the end of the world is nigh, a group of actors, including Seth Rogan, James Franco, Jonah Hill, and Jay Baruchel, become trapped in Franco's LA mansion and forced to survive together.
This is the End is undeniably silly but incredibly fun. Plus, with an over-the-top musical number at the end and a running gag in which Baruchel can't stand Jonah Hill, this self-referential movie will have you chuckling the whole way through.
32. National Lampoon's Vacation (1983)
The one that started it all, National Lampoon's Vacation is an outrageous caper full of visual gags, confident delivery, and countless unexpected twists, as the Griswold family decides to take a cross-country trip to Wally World (an obvious riff on Disneyland).
The less said about the sequels, the better (they get progressively worse), but this cringe-inducing holiday from hell, led by an increasingly maniacal Chevy Chase at his best, is a must-watch for anyone looking for a more realistic depiction of the so-called All-American family.
33. Ingrid Goes West (2017)
One of Aubrey Plaza's level-up roles, Ingrid Goes West, follows a woman unhappy in her life and is social-media-obsessed. When she befriends an influencer and spins a web of lies about her reality to get close to her and her lifestyle, things quickly begin to tear at the seams.
This is tonally a dark comedy, and its interrogation of false personas and the thin veneer of the value we place on aesthetics adds a lot to the proceedings.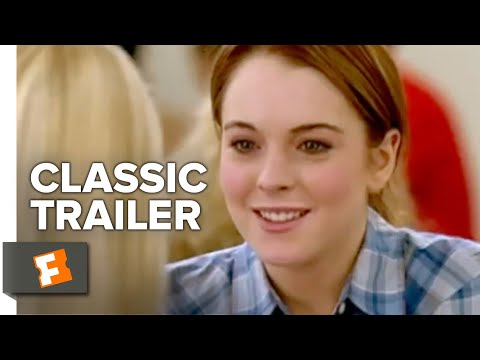 34. Mean Girls (2004)
On Wednesdays, we wear pink and watch Mean Girls on repeat – because, yes, the 2000s comedy movie is just that iconic. High school wasn't fun for anyone, so what better way to deal with our teenage collective trauma than watching one of the funniest and most quotable depictions of the teenage girl experience?
Written by comedy legend Tina Fey, Mean Girls follows the life of Cady – a home-schooled sixteen-year-old who, after transferring to an American high school, gets caught in the crossfire between the popular girl clique (named The Plastics) and her new friends. However, girl war begins to change Cady as she fights for her crush, learns how to navigate the unsaid rules of high school, and realises how impactful bullying can be.
Mean Girls is a movie that never gets old. It has become a pop culture phenomenon – spawning merch and even a Broadway musical. So what are you waiting for?
35. The Great Muppet Caper (1981)
Kermit and Fozzie are investigative journalists who become embroiled in a dastardly crook's schemes. Oh, and they're twins, but you'll only see the resemblance if Fozzie's wearing his hat. There's so much chaotic energy surging through The Great Muppet Caper, it's joyfully infectious.
Their reporting involves a trip to London, where they've to skydive out of a plane because they can't afford a regular flight. These hijinks are almost upstaged by the human actors, Diana Rigg and Charles Grodin fully engrossed in Jim Henson's irreverent humour. And of course, Miss Piggy saves the day.
36. In the Loop (2009)
The political comedy series The Thick of It made its journey to the big screen with this movie. It's set partly in Westminster but also jets Stateside to feature the corridors of power in Washington. Most of the series' core cast played different characters, but there was no way Peter Capaldi was going to embody anyone other than the spin doctor Malcolm Tucker.
Nobody is safe from Tucker's unchecked aggression and poisonous tongue in this tale of a misguided rush to war, heavily inspired by the real-life circumstances around the Iraq War. Even more, than a decade on, its political barbs cut deep, and it still has some of the most quotable swearing ever committed to cinema.
37. Dumb and Dumber (1994)
As fun as satirical and smart comedy movies can be, sometimes there's nothing better than switching off your brain and enjoying something dumb, and films don't come much dumber than the appropriately titled Dumb and Dumber.
Jim Carrey and Jeff Daniels star as Lloyd and Harry, two hapless but lovable buffoons on a mission to track down Holly Swanson. It's gross, it's hilarious, and it's endlessly quotable. Dumb and Dumber is the perfect comedy to watch when you're feeling down.
38. Bodies Bodies Bodies (2022)
This whodunnit satire for the politically correct social media age is so much fun. Set during a hurricane, the movie kicks off when a murder mystery game goes awry, and one of the players ends up dead.
Bodies Bodies Bodies has biting dialogue, entertaining and deeply unserious characters, and so much unpredictable romance that a gasp every 15 minutes is an appropriate response.
39. Coming to America (1988)
Though we'd rather forget about the questionable sequel that came out in 2021, the original romantic comedy fronted by superstar of the time Eddie Murphy will always be one of our favourites. The fish-out-of-water story follows Murphy as Prince Akeem, who leaves his luxurious royal life to travel to Queens in search of true love.
A hilarious satire of McDonalds, energetic dialogue, and of course, the usual expanse of Eddie Murphy characters makes Coming to America a delightfully sweet tale with comedy that still holds up.
40. Bringing Up Baby (1938)
Cary Grant, Katharine Hepburn, and a leopard. They're the trio responsible for one of the crowning achievements of the screwball comedy genre. It's a breakneck parade of awkwardness and mishaps, driven by the motormouth chemistry between Grant and Hepburn.
There's some serious scriptwriting genius at play in making all of the chaos fit together – with so many competing elements, it could have been a stinker – and Howard Hawks is masterful behind the camera. But it's the two leads who make this work, keeping up with the machine-gun dialogue thanks to expert comic timing. 80 years have not dulled its impact at all.
41. The Ladykillers (1955)
Criminal mastermind Professor Marcus may be able to outsmart the police, but he's no match for the adorable Mrs Wilberforce in The Ladykillers. An extremely odd but endearing (and hilarious film) The Ladykillers is widely considered one of the best British movies ever made, and we find it hard to disagree. Also, fun fact, the writer William Rose said he dreamt the whole film and then rewrote it from memory…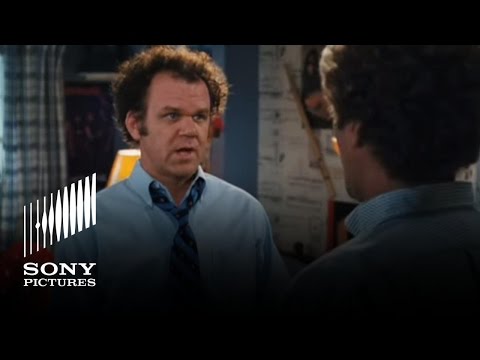 42. Step Brothers (2008)
You know a movie is well-written when several of its lines remain seared into your brain and ever-quotable fifteen years on. Grown men acting like children might seem a lazy route into comedy for some, but what makes these titular step brothers (John C. Reilly and Will Ferrell) special is their ability to lean into the absurdity without any inhibitions or an ounce of hesitation — even if it means rubbing ones' genitals on a drum set. Their rivalry and co-dependent friendship lead to equally outrageous moments, with the pair being a match made in comedy heaven.
They also completely nail the sibling dynamic that anyone from a big family can relate to — but the real breakout star of this film is Adam Scott as loathsome Derek for the 'Sweet Child O' Mine' scene alone.
43. The Nice Guys (2016)
We love Ryan Gosling movies here at The Digital Fix, and The Nice Guys is right up there as one of his very best of all time. It's all down to the wonderful dynamic he and Russell Crowe share on the screen as the calamitous private eye pairing of Holland March and Jackson Healy.
The hilarious detective movie might just be the funniest film of the last decade. Now, we just need The Nice Guys 2 release date to happen and we'll be incredibly happy.
44. The Producers (1967)
When it comes to satire and dark comedy, Mel Brooks was really there before anyone else. There's plenty in the comedy director's filmography to select from, but The Producers might just be at the top of the list over the likes of Space Balls and Blazing Saddles, purely because the concept is so wildly memorable.
As a Jewish filmmaker, Brooks felt it apt to put a damper on Hitler's legacy by rendering him the focal point of campy ridicule, and made him the centrepiece in a story of two corrupt Broadway producers who are looking to put on a purposefully terrible show to claim insurance money. The show they come up with? An over-the-top fantastical farce named 'Springtime for Hitler'. If that's not enough to pique your curiosity, we don't know what else could do it.
45. Do Revenge (2022)
Do Revenge is the return to the campy 2000s teen movies we've been craving. A banging pop-rock soundtrack, costume design dripping in pastels, and 'Glennergy' are just three of the pieces that fit together to make this dark comedy a blast.
Camila Mendes and Robin Hawke star as two slighted girls who hatch a plan to execute the other's revenge plans. The movie leans into hammy and hard, so if you're someone who can get down with that you'll have a lot of fun.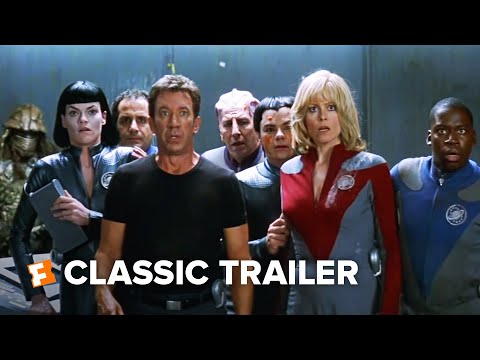 46. Galaxy Quest (1999)
An incredible Star Trek pastiche Galaxy Quest is the best example of how to make a parody movie. It's unafraid to lampoon the ridiculous cliches and tropes that define Star Trek without ever being mean-spirited or cruel.
47. City Lights (1931)
While the world of cinema was shifting to talkies, Charlie Chaplin simply said 'no' and made one of the best silent movies of his career. City Lights follows the romance between The Tramp and a blind flower seller, delivering a heartfelt story as well as some great comic set pieces.
The boxing scene is rightly iconic, and there are plenty of slapstick scrapes throughout the story. Chaplin was a master of writing, timing, and cinematic craft. City Lights might show that more than any of his other films, and it also reveals the warmth of this clown character's heart.
48. Zola (2020)
Based on an infamous wild ride of a Twitter thread about a young woman who links up with a new friend to go on an impromptu trip, Zola is a kaleidoscopic film that imbues its ridiculous premise with a surprising atmosphere and drama.
Juicing a worthwhile feature-length movie out of a silly social media post was made to look deceptively easy, and Zola is full of conundrums: it's graphic yet innocent, brutal but sincere, and gross but beautiful.
49. Dazed and Confused (1993)
Alright, alright, alright. Richard Linklater's uber-cool cult hit captures the playful, confusing essence of teenage life in all its awkward glory. Matthew McConaughey steals the show with his portrayal of David Wooderson, the Peter Pan of pot and parking lot loitering; a guy who refuses to grow old, instead preferring to talk shit to anyone who'll listen. If you haven't seen Dazed and Confused, all we'll say is, it'd be a lot cooler if you did.
50. Dodgeball (2004)
Vince Vaughn, Ben Stiller, and a load of balls. Those are the constituent ingredients of a raucous underdog tale that sits among the best sports movies of all time, as well as the funniest comedies. Vaughn's schlubby dude leads Average Joe's gym as they take up dodgeball in an attempt to raise the money to save the place.
Stiller is cartoonish fitness impresario White Goodman, who wants to level Joe's. Naturally, he doesn't get his own way. The jokes come thick and fast, and we frankly wish director Rawson Marshall Thurber wouldld leave his current action berth and return to comedies like this.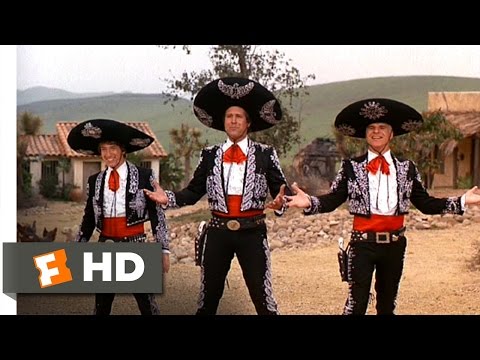 51. Three Amigos (1986)
Three Amigos may not have impressed critics when it was released in the mid-80s, but its reputation has been burnished by more modern film writers who grew up watching this charming, hilarious, and surprisingly meta-movie.
The fact that it's got Steve Martin, Martin Short, and Chevy Chase all working together would have earned it a place in the Comedy Hall of Fame, but what's really earned a spot on this list is teaching us the definition of "plethora".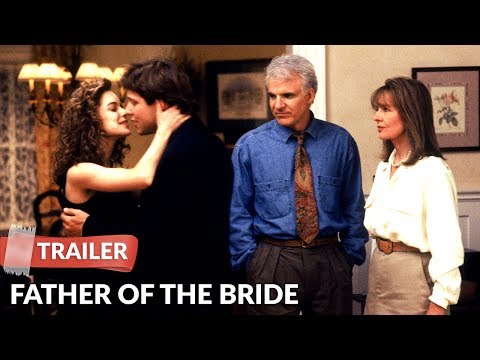 52. Father of the Bride (1991)
I promise we at The Digital Fix aren't secret members of the Steve Martin/Martin Short fan club — it's just Steve Martin is at his best when he's playing someone ridiculously highly-strung. And there's no one more highly-strung than a girl-dad whose little princess is about to get married.
Martin provides most of the film's comedic moments with his relatable, increasingly-frantic approach toward the big day. Still, between the laughs, this film also has heaps of heart. It's unashamedly sweet and sentimental and an all-around wholesome and fun experience.
If you'd also like to get deep into your feelings with some heart-warming and heart-breaking movies, why not check out the best romance movies of all time? Or, if you're feeling a little more serious, we have a list of the best drama movies. We also have a guide breaking down the best new movies 2023 has to offer.