When it comes to ride-or-die, bros-for-life partnerships in Hollywood, it doesn't get much better than Ben Affleck and Matt Damon. From penning Oscar winning drama movies together, to co-starring in motiving sports movies decades later, the two buddies have set the bar pretty high for friendship.
But the two famous pals go back for years, and in an interview on Conan, Damon shared a story that proves Affleck has had his back since before the two became superstars.
"The last fight I got into would have been in the mid-'80s and we had, I remember it, we had a snow day at school," he says. "So we would all meet in the Cambridge common and play tackle football, you know, 'cause there'd be a foot of snow on the ground so you can't really get hurt."
"And I mouthed off to a kid that I knew, but he was like 6″6 and I might have been 5″3 at the time. And I said something, I scored on him or something, but he came for me. And it was like this mountain of a guy came at me, and I was like, 'Oh, man.' Before I knew it, I was on the ground, he was above me, and I was like, 'this is gonna be bad'."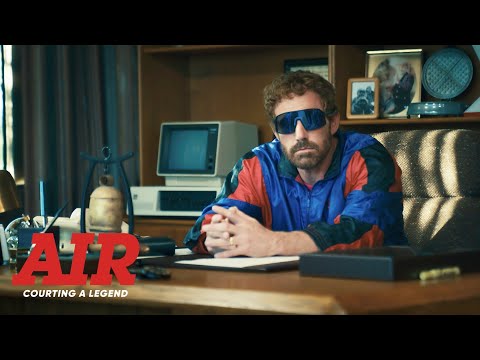 "And it was right then, a little 5″2 Ben Affleck tackled this dude off of me, like out of nowhere," he continues. "I was like a junior and he was like a freshman, and he tackled this kid off of me. Literally, at the risk of his own life. Really quickly then everyone had broken it up because they wanted to get back to the football game and that was fun and this was ridiculous. And so that was the end of it. And the kid was reasonable and he was like, 'Ah, I'm not fighting you, let's play'."
"I remember that was a big moment going like, [Affleck] — he will put himself in a really bad spot for me. This is a good friend."
It seems the moral of the story here is…get yourself a friend like Ben. Someone who sticks by you and stands up for you. (Plus, it probably helps if they go onto become a justice-seeking vigilante via the Batman movies.)
Holding out for a hero? Check out our lists of best action movies, best superhero movies, and find out just how much Hollywood has spent rescuing Matt Damon over the years. Plus, take note of all the new movies coming out this year.